Everyone has their dream home in their head - right?  
Ever since I was a little girl I have always wanted to have a home with an ocean view.  (OK, or at least a water view.....I'd settle for a gorgeous lake - ha!) 
I don't want anyone to think I'm not thankful for my beautiful home that I have right now, I am....but my home now is my inland dream home ;-)  
My coastal dream home will have a view of something like this :-)  Sigh :-)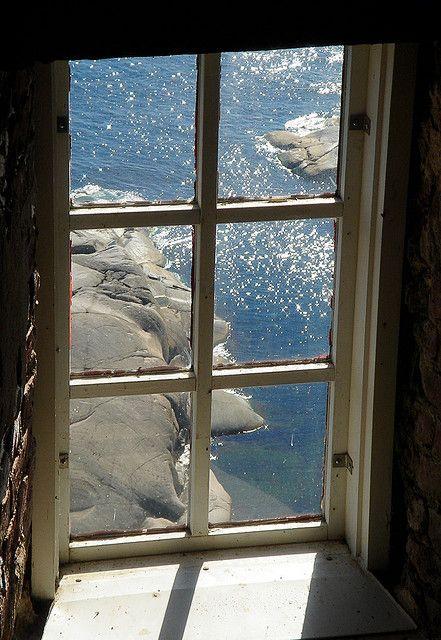 What is it about the diamond sparkle on water that makes me so happy?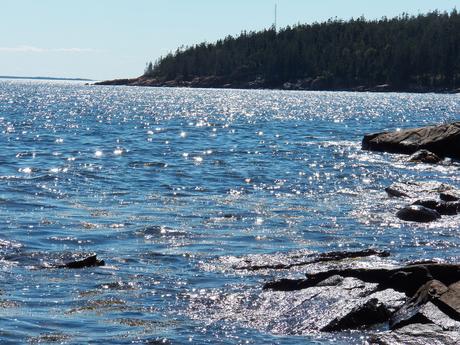 Wouldn't this attic room be quite the experience?  This would be the "Creative Juices" room for sure.  How could you not write the best novel sitting in a room like that! :-)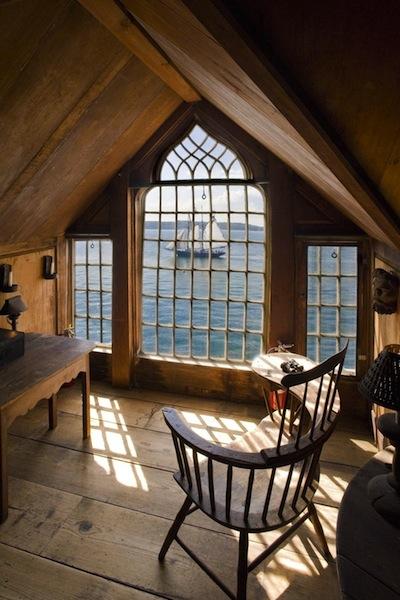 It doesn't get much more peaceful - a sunny reading window seat overlooking a dock outstretched into the water.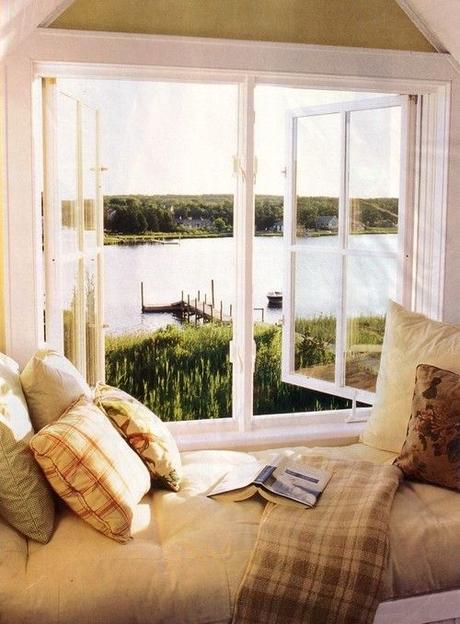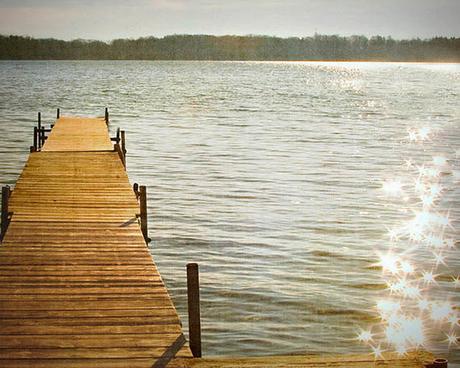 Here are a few very lovely bedrooms with a view.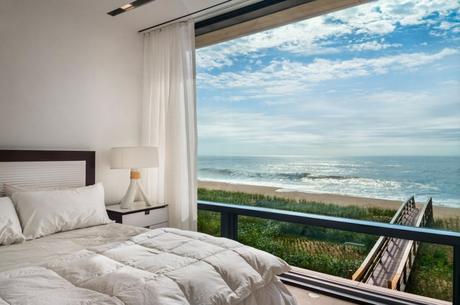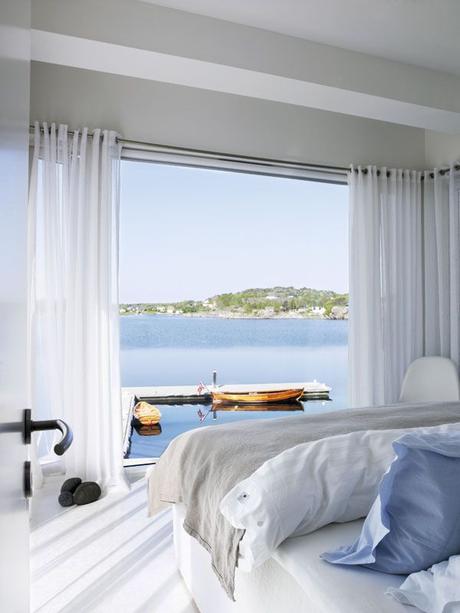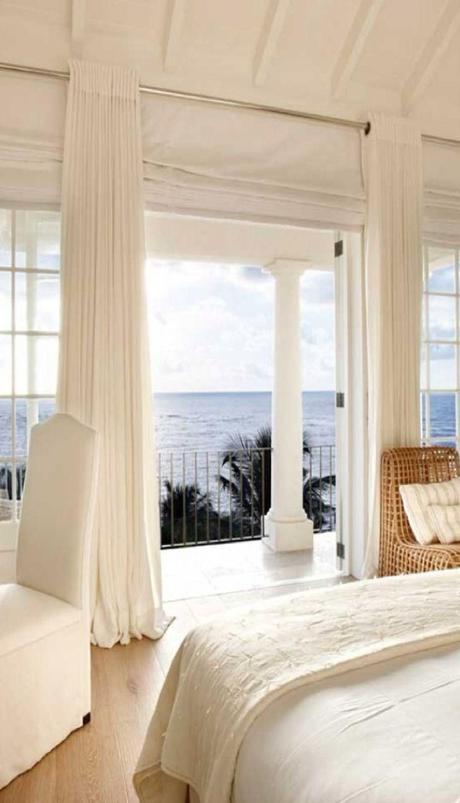 For some reason, arched windows make me happy too :-)  Maybe there are just a lot of little things that make me happy - ha!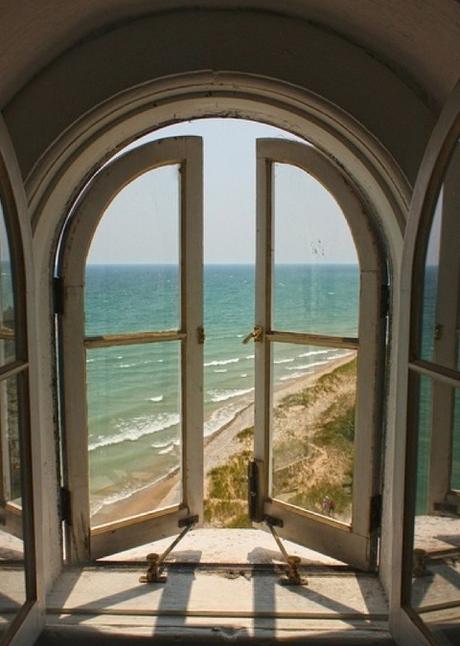 And when I want to leave my beautiful ocean view room.....I'll just walk down to the beach, wrap myself up in a blanket and watch the moon rise above the ocean.  (OK and I'd have a s'more as what's life without chocolate?) ;-)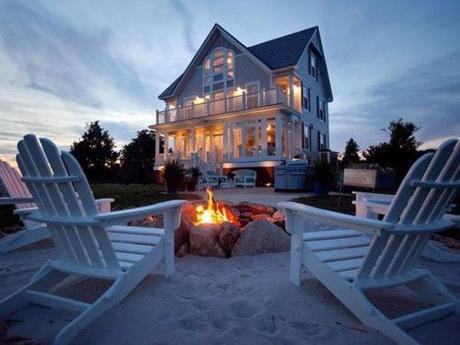 Have a WONDERFUL weekend my friends!!
If you guys ever have any decor/design questions.....feel free to ask me and maybe I'll do a post on it for  you!  Don't miss out on any other posts - I'd love to have you sign up to receive my once a week home decor inspiration :-)
Enter your email address:
Delivered by
FeedBurner