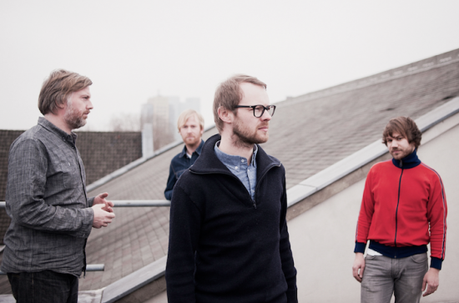 What You Want – MOSS
The Hunter – MOSS
Sometimes it takes a while to grow, but then you look away, turn back around and it's everywhere.  That's what I think might just happen with Amsterdam-based band MOSS (@mosstheband).  Though they haven't released anything here in the States, they've released two albums in Europe and have garnered a ton of great attention (big tours, festival plays, you get the point).  With their latest album, Ornaments, the band is eyeing their first ever US release, but has yet to set a date.
Ornaments was "recorded on a tiny island in the North of Holland" and its sound reflects that.  Put simply, if you like Local Natives and Caveman, you're going to be obsessed with these guys.  You can hear for yourself as the entire thing is streaming below.  But for those of us that like to take our MP3s on the go (when they're not on Spotify), we have two free downloads available above.
According to the press release I was sent, their live show is something to behold as well.  Live images, animation movies, "blazing lights" – sounds pretty good to me!  They're coming to New York next week, Pianos on Wednesday, October 3 and Union Hall on Thursday, October 4, so try and check out one of their shows. Or if you're into traveling, go see their set at Iceland Airwaves.