Casey 9 loves books and reading so she was very happy to be asked to review Gorgeous George: and the Giant Geriatric Generator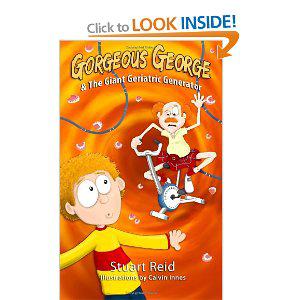 Amazon
The cover of the book is bright and funny so makes you want to read it. The book itself was a enjoyable read and I liked that it had short paragraphs so was easy to read to the children over a period of nights.
It is designed for children aged 9+ and as Casey is 9 and has a great reading age this was ideal for her.
Gorgeous George: and the Giant Geriatric Generator is rather funny in a strange sort of way. The book is beautifully written and illustrated from start to end.
It's an absolute must for kids AND adults alike!