Google introduced Google Chromebook last year, and none of the tech reviewers reviewed it as a laptop which competes with the present laptop market. Rather, everyone assumed it was a device running Google's Chrome Operating System and browser which is intended to be used while connected to Internet and doing online stuff, specially cloud based stuff like accessing GMail, YouTube and Google Docs. More importantly it was deemed to be a notebook for cloud-based services only. Despite the price cut last December the sales didn't pick up as expected.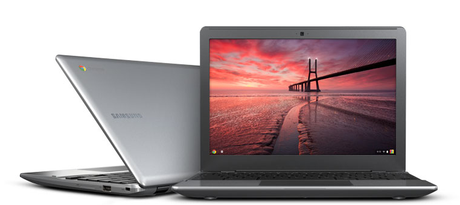 So giving it a new look, Google has introduced new wave of lightweight laptops built by Samsung. The new generation of Chromebooks comes with a brand new approach towards buying an unconventional computer instead of buying conventional machines running Windows or Mac loaded with bloatware and additional software.
Check out the demo video below.
These Chromebooks have no hard drive, but come with a 16GB flash memory, the rest of your data is synced in Cloud. Yup just like your iPhone, internal memory + iCloud. But chromebooks have USB ports so you can connect external hard drives and other devices to it.
via Google ChromeBook