Google announced that they are going to cut the cord for Google Toolbar for Firefox 5 and newer versions. This step of discontinuing the most used toolbar on Firefox is a bit of a shock than surprise. Taking effect from now, the toolbar would support the Firefox 4 version but won't be supported by Firefox 5 onwards.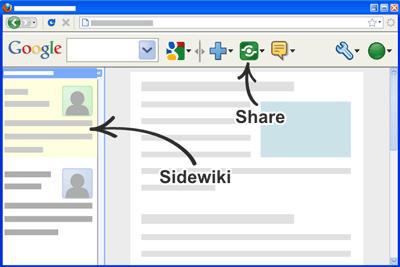 It won't have any effect on Firefox 4 and would work as it does. But might be incompatible for the newer Firefox versions. ( Am using Google Toolbar on Firefox 6 and it's still working fine, no bugs or incompatibility as of now )
The major reason of this shocking announcement being the advancements in the browser development. As most of the google toolbar features are now integrated in the browser itself the google toolbar functions seem redundant.
First of all, we'd like to thank all of our loyal users of Google Toolbar for Firefox. We deeply appreciate all of the feedback over the years that helped to make the product so useful. As we all know, over the past few years, there has been a tremendous amount of innovation in the browser space. For Firefox users, many features that were once offered by Google Toolbar for Firefox are now already built right into the browswer. Therefore, while Google Toolbar for Firefox works on versions up to and including Firefox 4 only, it will not be supported on Firefox 5 and future versions. Please see our Help Center for additional details.
If you been the google toolbar user, you know many of the features which the toolbar provides, is still missing in the stock browser installation like translate, page rank, bookmarks, side-wiki etc.
Despite its support for Internet Explorer still alive, this might be the end of google toolbar. It never had a chrome version and Firefox users were the most google toolbar users.
Interestingly, Google has posted add-on suggestions for Firefox users who relied on the Google Toolbar in the past. The support page lists the individual features of the toolbar and links to add-ons that replicate them.