Starting today, users can now search on Google.com just by typing over the screen, handwritten searches could be performed on google.com Google has integrated handwritten recognition feature when using it on smartphones.
The feature now called as 'Handwrite' lets you write your search right on the Google homepage.
As fun as it sounds, there doesn't seem to be much of a productive reason behind this feature. The keyboard is practically a tap away, so typing on the screen really doesn't fasten the process of searching anyways. The only usefulness being, people who are not used to typing much on their smartphones or for the ones whom their phone screen is small to read ( in the recent releases 4.8 inch screen phones are considered normal, so anything below that is small). Still I hope you guys enjoy.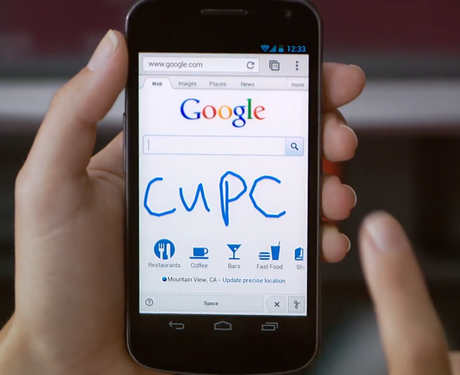 You can activate it very easily, and as always this is still a beta feature but works great as all other Google's beta apps/features work.
How to Activate?
Visit google.com from your smart phone and scroll to the bottom of the page to tap on 'Settings' ORÂ  just go to google.com/preferences from your smart phone.
Enable the 'Handwrite' feature and Save the changes.
Return to google.com and refresh the page once.
That is all you need to do to enable it.