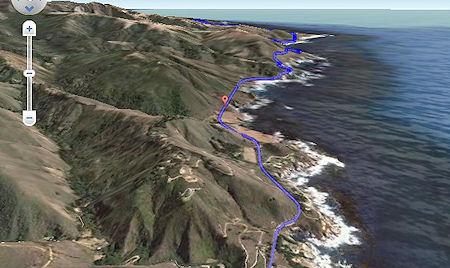 Getting directions is one of the most popular features on
Google
Maps, whether it be for driving, walking, biking or transit. Yesterday Google Maps launched a new feature that allows you to bring your upcoming trip to life, by allowing you to preview your route in 3D.
Using the 3D feature you can get an
aerial view of the route
, as if you were in a helicopter flying above the road. To preview your own route is as simple as clicking on a button. Start by entering your starting point, destination, and mode of transport. Then, just click on the '3D' play button. The map will switch to Earth view and automatically start flying you along your recommended route.
The Presurfer