Even the most loyal Apple-fans got frustrated when they found out the truth about the new Apple Maps app on the latest version of the iOS. It was full of bugs and false map guides. Everyone started to look for a way to install Google's Maps app on their iPhones.  Some found ways to install it and others didn't know about them. Either way, now everyone can explore a decent world full of maps because the Google Maps app is now officially available for iPhone.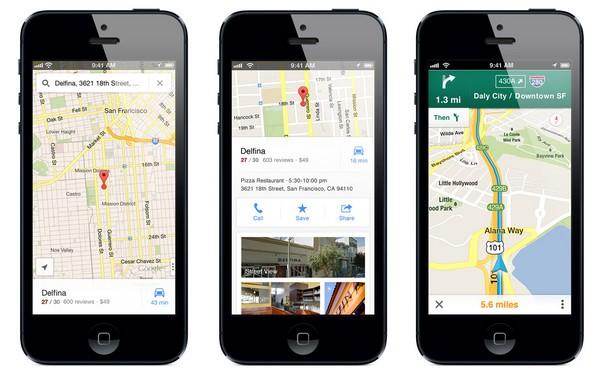 Google Maps is the most advanced and the precise maps system available today, for free. It comes with more than 40 countries, 29 languages and detailed information of over 80 million businesses and points of interest. It enables you to travel any road with Street View and visit inside stores thanks to the Business Photos option. It can take you anywhere with voice-guided and turn-by-turn navigation. Even provides live traffic conditions as well.
Google Maps iOS version currently works on iPhone and iPod Touch (4th gen). It requires iOS 5.1 or higher to run the app. It's time to say goodbye to the lame Apple Maps and say hello to the good old Google Maps.
Head over to Apple App Store to download the Google Maps app for your iPhone.
[Source: Google Maps is now available for iPhone Google Blog]
(All the images, trademarks, logo's shown on this post are the property of their respective owners)
Roshan Jerad Perera