Google announced that they are making Quickoffice free for everyone. Quickoffice is an application from Google that lets users open and edit Microsoft Office files. Earlier Quickoffice was a paid app for Android and iOS. But now its free for everyone.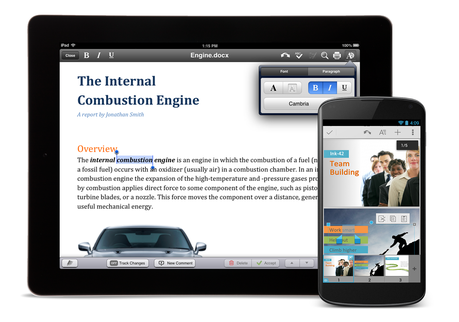 Quickoffice was always available in three versions viz, Quickoffice for Android, Quickoffice for iOS and Quickoffice for Chrome ( beta ).  To use the app in an Android or iOS device, you need to have a Google Account but if you want to use it without a Google Account you can use Quickoffice in Google Chrome.  Quickoffice very smoothly integrates Google Drive, which makes it easy to access your Office files uploaded on Google Drive.
For a tighter use of all the files on Google Drive, you need to have Google Drive installed on your device. Other wise, Quickoffice is a quick and easy to use tool to open and edit files which are already on your device or received/downloaded via email.
Earlier only Windows Phone based devices had tighter and easy integration/use of Office files. Creating and editing of office files is very easy in Windows Phone OS devices because of the obvious reasons. For other OS ( Android and iOS) you need to have had a third-party app to make it easy but there still wasn't any good and simple ( free ) way to do so. Apple ( iOS ) had their iWorks but that worked great if you are willing to pay up to $50 for all the apps from the App Store. Other apps did a decent job but weren't up to the mark. Android had the similar problem, Google very much wanted it to make it easy with their Google Drive service being free, but it came with its own limitations. The Spreadsheet you create on Google  Drive is not exactly the same as the Excel Sheet you use/crate everyday in Microsoft Excel.
But recently, Apple announced that they are making all the iWorks apps which includes Page, Number, Keynote, iPhoto and iMovie free for every new iOS owner ( who has activated their device after 1st September 2013 ). This made iOS and Windows Phone OS the best operating system/ devices to handle Office files easily and efficiently. To tackle this problem and not be looked down in the Smartphone OS race, Google must have made Quickoffice a free App for everyone. This not only boosts their position in the race but also affects a lot how people use or will use the Google Drive Service.
Microsoft too tried to capture the market to use their apps on Android and iOS by releasing Office Mobile for iOS and Office Mobile for Android but that didn't work out well as expected, mainly because the Apps weren't really free as they seem to be. You can download those Apps for free on your device with the caveat that you can only use it if you are a Office 365 subscriber.
Quickoffice was acquired by Google in 2012, at that time Quickoffice had native apps for iOS, Android and Symbian devices. Blackberry OS or Windows Phone OS never had the apps. Turns out same thing is happening now, symbian is gone and Quickoffice is now available for iOS and Android only. There is no comment on if Windows user will get Quickoffice or not.
10GB of Free Google Drive Storage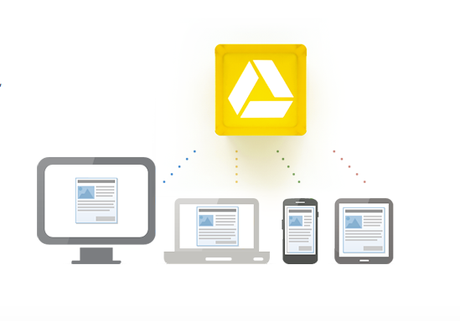 To promote the new ( revamped ) Quickoffice App, Google is giving away 10GB of extra Google Drive storage for free for two years. All you need to do is download the App on your device ( Android or iOS ), sign in to your Google Account by September 26th and within few weeks the 10GB extra storage space would be gifted to you.
Originally, a Google Drive account comes with 15GB of free storage, this would add another 10GB to your account making it a total of 25GB of storage in your Google Drive Account.
Quickoffice Download Links

Source : Freeing Quickoffice for everyone | Google Drive Blog