Busy day in San Francisco at Google's I/O conference, which kicked off with a bang on Day One itself. Google did loads of new announcements and also unveiled some new products. The announcements were so many that we had to compile everything together in one long post. So sit back and enjoy every last bit of it. We have tried to mash-up all the things you need to know and also added some demo videos to make things simple for you.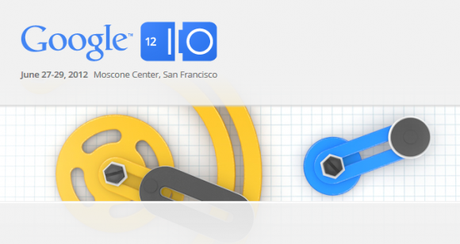 Android 4.1 : Jelly Bean
Google announced  Android 4.1 aka Jelly Bean. Don't get confused by this being a 4.1 update, this is a major update to Android. Even though its dubbed as 4.1, there are a lot of changes as compared to 4.0. Apart from the usual cosmetic changes, there are a lot of upgrades which are under the hood and 4.1 majorly a performance upgrade than a new OS. Gingerbread and Ice Cream Sandwich brought all the aesthetic upgrades to the OS and made it look beautiful, and now Jelly Bean adds a lot more functionality to the OS.

Check out the Android 4.1, Jelly Bean review by Engadget.
Nexus 7 – Google's own entry in the tablet market
Google launched Nexus 7 tablet which was anticipated for a really long time. Nexus 7 is a device for media consumption and is a lot more Google Play Store Device than a regular tablet.
7″ 1280 x 800 (HD) Back-lit IPS display ( 216 ppi )
1.3 GHz Tegra 3 Quad-core processor
Scratch-resistant Corning Glass
1 GB RAM
340 Grams
1.2MP Front-Facing camera
Wi-Fi, Bluetooth, NFC, Accelerometer, GPS, Magnetometer, Gyroscope,
4325mAh battery – 9 hours of video playback, 300 hours of standby time
Android 4.1 (Jelly Bean)
8GB/16GB
$199/$299
$25 Google Play credit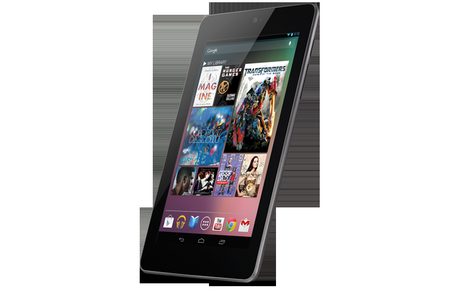 Nexus 7 isn't a iPad killer, but it's trying to hold its position strong as being the best Android tablet in market right now and directly competes with Amazon's Kindle Fire
Nexus Q : The Android living Room Project
For almost 2 years now, we have read and heard Google talk ambitiously about Android getting integrated in our home electronics system to literally control and manage everything. Google announced Nexus Q, a device which would change how you manage your home media on your home network. Nexus Q is more like a social streaming media player with support of optical out and microHDMI, as well as Wi-Fi and NFC. Its one common tool to connect all your devices, and let them interact for seamless home media entertainment.
Ofcourse, this device too could connect to Google Play store and stream the online content.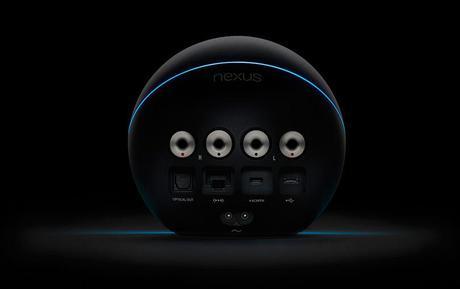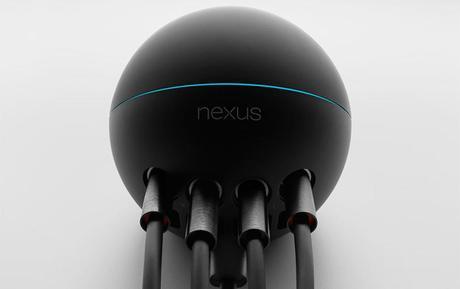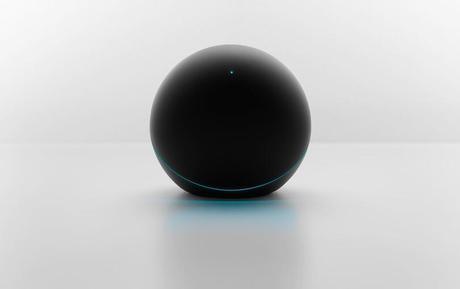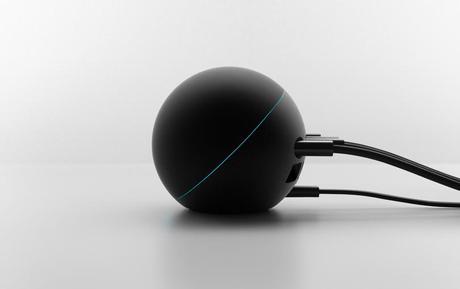 Google+ App & Google+ Events
Google+ Android App got updated with the new interface and also added support to tablet devices. This new interface is much more cleaner, simpler and comprehensive. Along with the updated new interface, Google also added a new feature to Google+, Google+ Events. Users can create new events with appealing new customizable event pages and invite friends, colleagues, buddies to it. Once invited, all gets added to Google Calendar making life more simple. When the event time starts, you device would ask you if you want to start the 'Party Mode' which in turns that event page into a live feed for the event. Posts, photos, updates from all the users from that event gets updated and collected there. Once the event is over ( or even before it's over ) you can choose to stop the party mode.  After the party, all the photos are centralized in the event page. This eliminates the need to send one person all the photos which that person would upload and you keep tagging them all one by one or something like that. The most active photos become the highlights of that event.
Google Now
This looks like a direct competition to Siri. The idea behind this is simple, the system shows info based on what it learns is going on Now around you. All the actions, commands, queries determine what you are doing and what is going on, and Google Now's predictable algorithm shows the relevant information.
Google Play
The play store got a huge makeover and has a lot of added content to it. Now users can remotely update or uninstall apps. Magazines,T V Shows and movies for purchase are added to the Google Play store. All your purchases are  stored in Google's Cloud and you can enjoy your content anytime you want.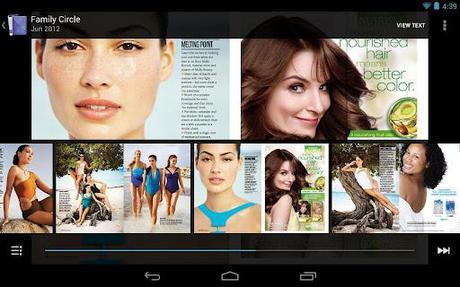 Project Glass
We all have heard about the awesome Project Glass. This time it was officially announced and demoed on stage. Besides the concept video and some preliminary images no one had any clue how far this project has reached. But Sergey Brin gave one hell of a demonstration of Project Glass and made the Internet cry for such an outstanding demo.  A bunch of Google engineers/friends did some amazing stunts jumping from the sky and reaching the stage all recorded and showed on Google+ Hangouts while they were wearing their Project Glass demo units. You should definitely watch it yourself to know how exciting the demo was.
This product is still not a consumer product yet, but the concept is really fascinating and exciting. The potential of this product to change so many things in our day-to-day life are astonishing. The device was made available on pre-order to developers at the conference. The product was priced at $1500 but won't ship until Q1 2013.
Apart from the announcements and releases here are some  interesting numbers that were shared by Google
400 million active Android devices worldwide. Around this time last year, there were 100 million active Android devices.
Google is activating 1 million Android devices daily.
A million NFC-enabled devices are being activated every week.
South Korea and Japan saw 200 percent year over year growth in activations of Android devices.
India, Thailand and Brazil saw 400 percent increase in activations on a year-over-year basis.
There are 600,000 Android apps.
There have been 20 billion app installs to date.
Two-third of Play revenue comes from outside of the US.
Google has more than 4 million books in the Play store.
YouTube has 800 million monthly users.
There are 350 million mobile devices with YouTube installed on them.
Twitter users share 700 YouTube videos every minute.
With regards to Google+,
250 million accounts.
150 million monthly active Google+ users.
75 million daily active users.
Apparently daily actives spend more than 12 minutes per day.
You can follow Google I/O Live on June 27-29 2012 at Google I/O 2012