Google's Android is unarguably the today's most popular mobile operating system in the world. Not only because it comes as free, but also because it has a wide range of applications and services to support its' users. Now Google successfully claims to have taken the lead in the battle against its' rival Apple, by stuffing the Google Play store with over 700,000 apps.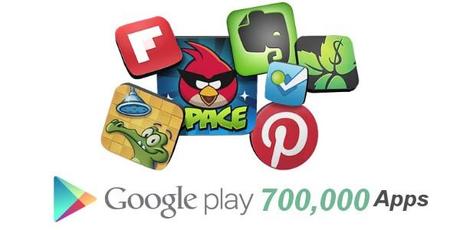 Google now has taken over the only pride Apple had in their advantage. According to Bloomberg, "By luring software developers to its Android platform, Google is attempting to eliminate a key selling point Apple has used for the iPhone and iPad." 
About a week ago, Apple claimed they have over 700,000 apps in their Apps Store. But within few days Google has reached that number, in addition to unveiling the 10-inch Nexus tablet to rival the iPad. If it were up to my I'd say Apple is starting to lose the battle. With only updating same devices with the same design, isn't going to take the company anywhere.
(All the images, trademarks, logo's shown on this post are the property of their respective owners)
Roshan Jerad Perera