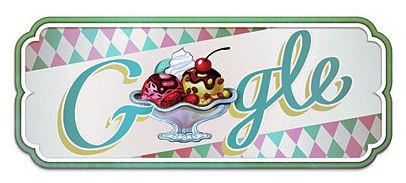 The origin of the term sundae is obscure. Various American localities have claimed to be the birthplace of the ice cream sundae. Researchers at The History Center in Tompkins County, New York, provide an account of how the sundae came to be: On Sunday, April 3, 1892 in Ithaca, John M. Scott, a Unitarian Church minister, and Chester Platt, co-owner of Platt & Colt Pharmacy, created the first historically documented sundae.
Platt covered dishes of ice cream with cherry syrup and candied cherries on a whim. The men named the dish 'Cherry Sunday' in honor of the day it was created. The oldest-known written evidence of a
sundae
is Platt & Colt's newspaper ad for a 'Cherry Sunday' placed in the Ithaca Daily Journal on April 5, 1892.
The Presurfer