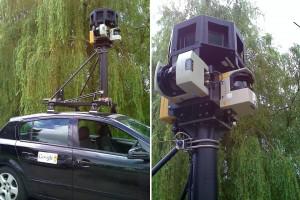 Last week Google admitted that it still had not deleted personal data it collected by mistake when it's cars toured the uk for Google Street View.
They struck an agreement in Novemeber 2010 to delete this data, which included wifi information for any open wifi spots it came across whether residential or business. The "error" was found during May 2010.
It is believed that the amount of "personal data" collected is about 600 gigabytes.
Last week Google approached ICO to ask for direction, so far ICO have said little on the matter, though the a source close to the matter said it looks as though ICO may hand out another fine to Google.
ICO did send out a statement saying that Google "appeared to be in breach" of it's agreement and "ICO is clear that this information should never have been collected in the first place and the company's failure to secure its deletion as promised is cause for concern"
We'll keep you posted on updates to this story as it happens.
Google has been in hot water around the world for problems with the data it collected "by mistake" over a period of 18 months ending in may 2010. It has apparently deleted much of this data to date, the company has said.
Img src RandomWire
Thank you for reading Google "breaches" agreement with ICO, originally published on TechDrink. Ben Greenwood is the founder and editor of TechDrink. You can follow him on Twitter and Google+. You can also follow TechDrink on Facebook, Twitter and Google+.