Hello everyone. I'm hoping you had a wonderful weekend. Here it rained a lot. At one time I could hardly see my neighbors, was rainy, windy and dark although it was a little after lunch. I've been meaning to plant some bed seeds on Saturday, good thing I didn't, the rain would have washed them away :(.Since it was ugly outside I decided it was high time to roll up my sleeves and take the flour out of the pantry :)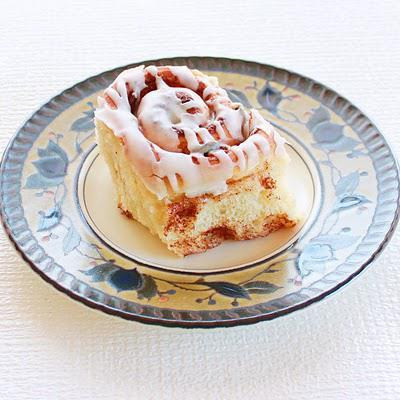 While browsing through my favorite baking blogs for some tempting recipe I ran across these cinnamon buns. I've made cinnamon buns before but never sticky ones. Loved also that the glaze didn't require cream cheese since I only had half package left.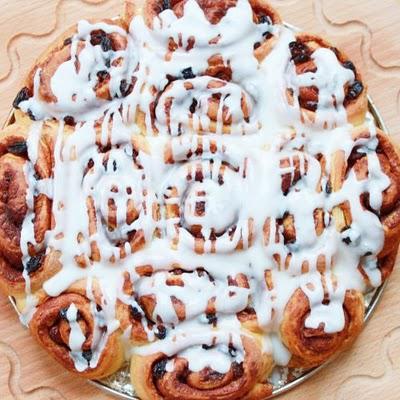 I only made half batch and cut then in small buns, used less butter for the filling then required and also left out the white sugar. BIG BIG mistake. They turned out as I imagined but not sticky. So, if you're looking for sticky buns, follow the recipe!!!!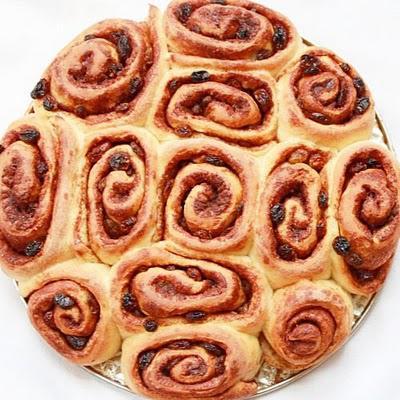 For the glaze I'd advise to make a little more than required or maybe that's just me :) Anyhow I highly advise you to give it a try, you're not going to be disappointed : Gooey Sticky Cinnamon Buns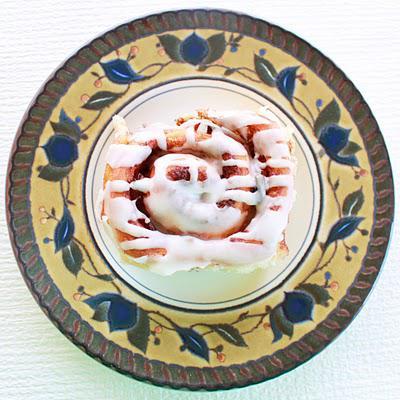 While you're on Lora's blog to bookmark this recipe I advise you to try these Peanut Butter and Chocolate Cookies
, which, btw, are the best and please, send me a couple of caramel apples so I can re-re-re-make the
Caramel Apple Cake with Nutella Ganache.
Take your time and browse through the
recipe index
and you'll find tons of wonderful baking goodies.
 My dear Lora, thank you for the wonderful recipes you kindly share with us, thank you for the lovely and funny stories behind each baked goodies.