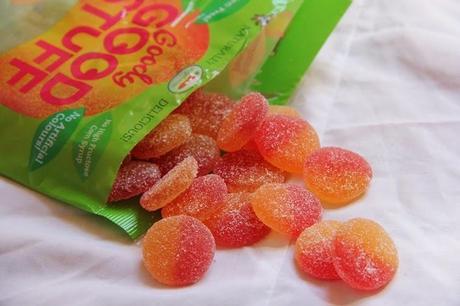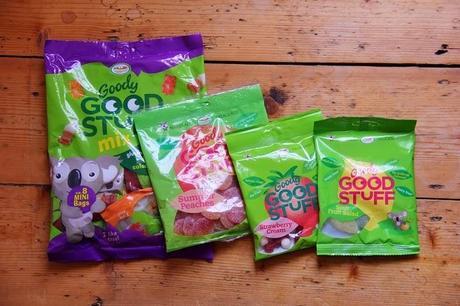 All sweets*, Goody Good Stuff
People are always asking me how I manage being vegan. I often hear the exasperated question 'but what DO you eat?!', and the honest truth is, I eat a lot. I mean, I stuff my face. It's not hard. You just have to know where to look. There are vegan, or gluten-free, or almost-anything-free treats out there, if you really look. I've been lucky enough to be introduced to some amazing brands by my nutritionist mother, that do delicious, natural alternatives, such as Goody Good Stuff.
Goody Good Stuff make a huge range of gelatine-free sweets that also happen to be soy-free, GMO-free, egg-free, free from High Fructose Syrups and are completely Kosher and Halal. For years I've been buying the Strawberries and Cream flavour, that come in tiny, chewy balls of just pure bliss, to be honest. I've been known to eat three or four packs of them in a night, but then I have always been a confirmed chewy-sweet addict. They do alternatives to most kinds of classic chewy sweets, like cold bottles, fizzy peaches, and gummy bears, so most people will find an alternative to their pick-n-mix favourite. When I give them to non-vegans they can't tell the difference. For anyone who loves that feeling you get from having tasty treats that you know aren't bad for you, they really are the best option. Anything that helps me stick to a healthy diet (whilst still tasting amazing and satisfying my never-ending chewy sweet craving) has earned it's place in my cupboard. And handbag. And heart.
Labels: Cruelty-Free, Food, Goody Good Stuff, Sponsored, Vegan