Good News for Dorset!
Good Energy are planning 3 new solar farms here in Dorset.
Good Energy are based in the South West (in Dorset's neighbouring county of Wiltshire) and were the UK's first dedicated 100% renewable electricity supplier. Their mission has always been to help tackle climate change by giving people the opportunity to buy electricity generated from UK renewable sources, rather than imported fossil fuels.
Dorset below the national average for renewables despite being the sunniest county?!
Shockingly, currently only 1% of Dorset's total energy demand comes from renewables – this is a third of the UK national average! To play our part in meeting national renewable energy targets, generation needs to increase by over 15 times in just 8 years.
Apparently, we have the highest number of sun hours in the country, so solar is an obvious solution for Dorset.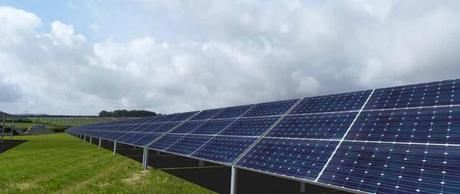 Above: Mock-up of the proposed Mapperton Solar Farm
Good Energy Solar Projects for Dorset
Good Energy is seeking to develop 3 solar farms in Dorset to generate over 47,000 MWh of peak daytime power for customers whilst fostering wildflower meadows, biodiversity and creating substantial benefits for Dorset communities. The proposed sites are:
Homeland Solar Farm
Mapperton Solar Farm 
Woolbridge Solar Farm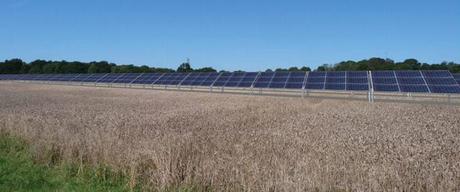 Above: Mock-up of the proposed Woolbridge Solar Farm
Go to the Good Energy website to download detailed plans for each Dorset Solar Farm at: www.goodenergy.co.uk/dorsetsolar
If you aren't already a Good Energy customer, you can switch your energy supply to them for competitive and stable energy bills, and if you quote 'Dorset Energized' they'll give you £50 off your first bill!
Switch to Green Energy at Good Energy today to get £50 off your first bill at: www.goodenergy.co.uk/affiliates/dorset-energized