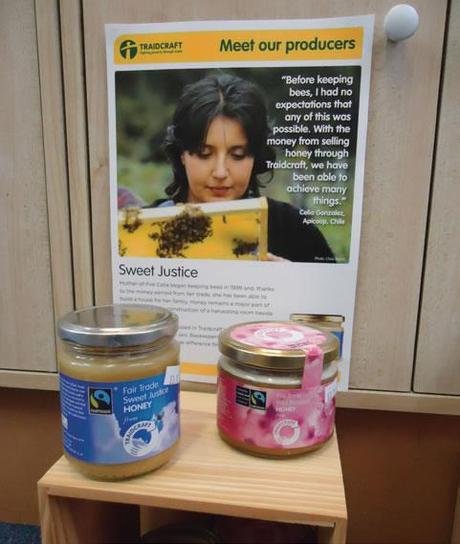 We love hearing stories of Dorset businesses embracing renewable energy!
Green energy supplier Good Energy's business customer Fair Ground have been bringing fairtrade products to Wimborne in Dorset since 1995. Margaret Pearce of Fair Ground welcomes Good Energy's work on solar in our county.
Margaret says, "To me solar energy, like fairtrade, is a win-win situation. It's good for the farmer, good for the consumer and importantly, it's good for the environment too. One of my favourite products that we stock is Traidcraft Sweet Justice honey from Chile. The traders we buy it from know it is essential to care for our environment so that their bees can thrive. I think it's great that solar farms can improve the habitat of our bees here in the UK."
Fair Ground sells a variety of products at www.wimbornefairtradeshop.co.uk, from gifts and baby clothes to coffee and honey, all of which are fairly traded.
Businesses can save up to £90 of your first bill if you switch to Good Energy and quote 'Dorset Energized' and home users can save £50 off your first bill – so you can start saving money straight away!
Click here to switch to Good Energy today for your home or business >>