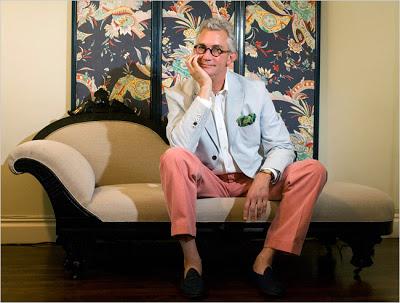 Stephanie Diani for NYT
I was so sad to hear the news that the design world had lost another great voice, Joe Nye.  He will be remembered for his joyful approach to traditional design.  His attention to detail, quick wit, and "life is a party" attitude, made Joe a favorite fixture on the LA design circuit scene.  I always admired his colorful, playful interiors, and he was a wiz at dishing up the prettiest tabletop display.  Many can be seen in his book, Flair: Exquisite Invitations, Lush Flowers and Gorgeous Table Settings.  Every page offers some sort of take away that you can incorporate into your tablescapes!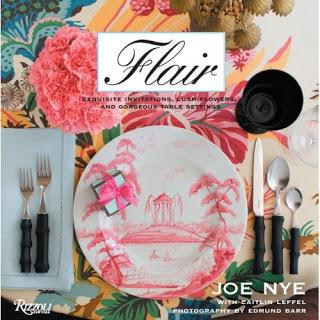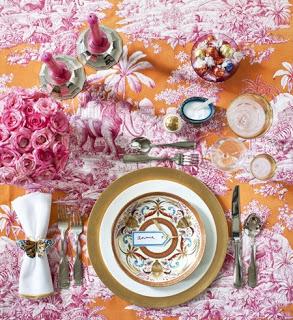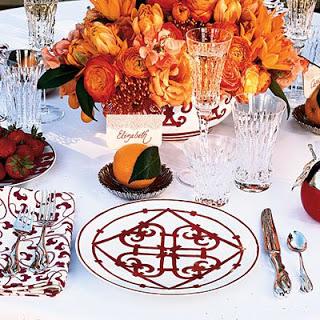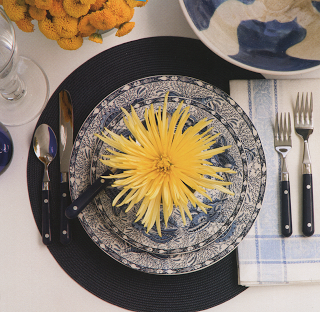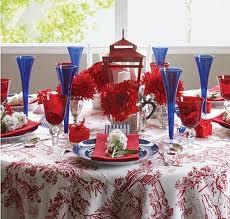 Joe certainly did have a flair for living.  His apartment was featured in House Beautiful some time ago. He described it as "crowded and cozy."  You can certainly see his talent for incorporating antiques with high and humble art and more contemporary pieces.  He had good teachers.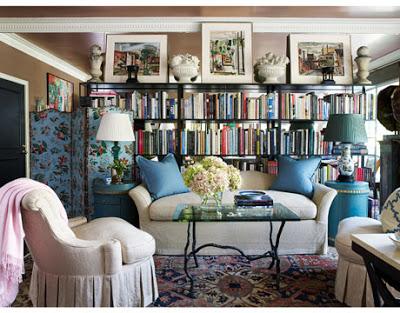 Under the tutelage of Albert Hadley, Francis Eakins, and Suzanne Rheinstein, Joe excelled at creating color combinations that seemed new and fresh.  He loved the art of the hunt and strove for excellence when designing traditional interiors with a twist.
The pedestal with the tortoise shell came from 
Hollyhock
,
 his mentor's Suzanne Rheinstein's shop.    The bronze painted ceiling reflects and glows in the California light.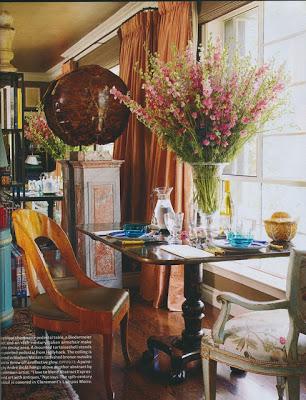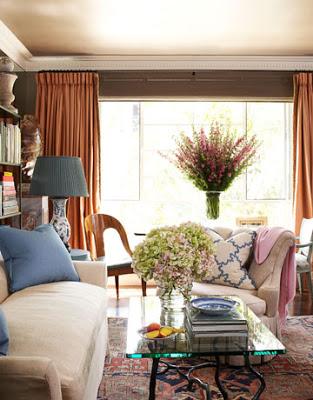 Using abstract impressionistic art, antiques, and modern pieces along with his attention to detail provide good tension to a room, and were employed in many a Joe Nye interior.  He loved all the happy colors, like pink (a mainstay).  Everything looks good next to pink.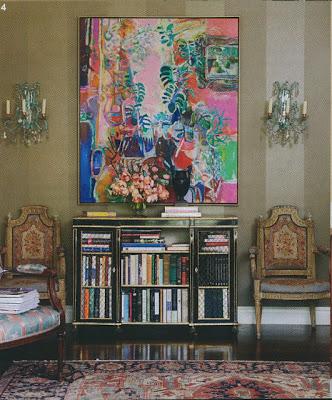 Joe also was known for his love of chinoiserie, as in the colorful curtains and lantern in the bedroom.  The palm stripe paper and dhurrie headboard, along with assorted antiques, co-exist happily.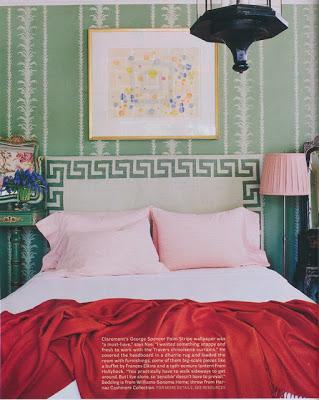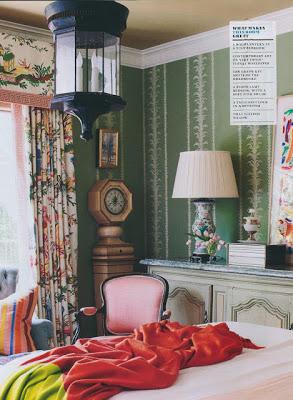 The master bath also served as the powder room, so drama and elegance were the name of the game.  I think the use of red, black, and gold does the trick, handsomely.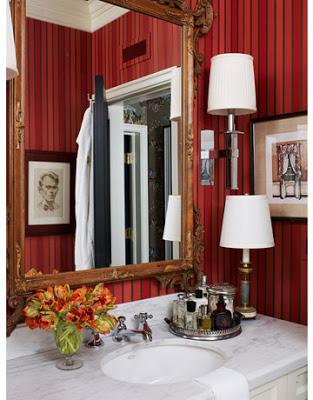 Joe was voted one of 100 Top Decorators every year for the past decade by House Beautiful. He will be missed by those that knew and loved him, and those that did not know him but loved his work.  The world looks a tad darker.
FLAIR Ph: Edmund BarrApt. ph:Roger Davies