Glamping.  It is a strange sounding word which essentially means the joining of both glamour + camping.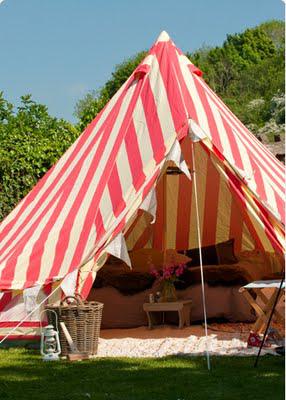 The bell tent available from The Glam Camping Company.
Glamping is camping for those unwilling to forgo life's little luxuries when roughing it.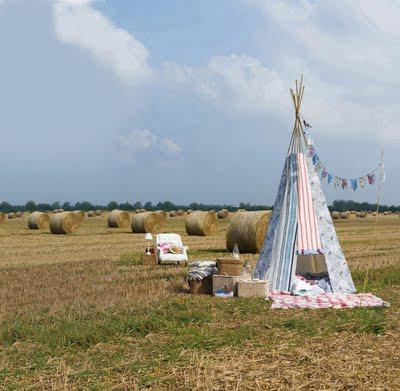 Glamping is the way to camp and according to Vogue magazine, Camp Kerala at the UK's Glastonbury festival is where Glamping can be found in all it's glory.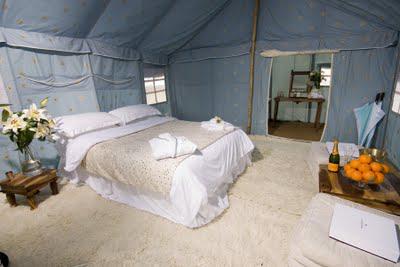 My family and I are going camping during the summer holidays, just after the New Year.  We will be heading to a beachside camping area with another family and to be honest, I cannot wait to go.  The idea of living rough with no housework, no timetable, no schedule, hooray!  Sun-kissed skin, salt-water spray in my hair, lip balm, sun hats and living in my togs is my idea of heaven.  At least it will be for about seven days.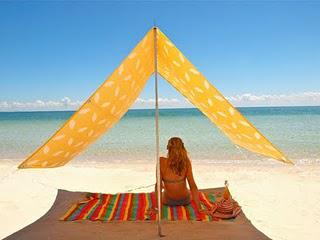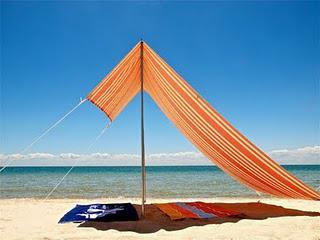 I am definitely going to be getting one of these beach shades from Hollie & Harrie before we go.  Isn't it just too gorgeous?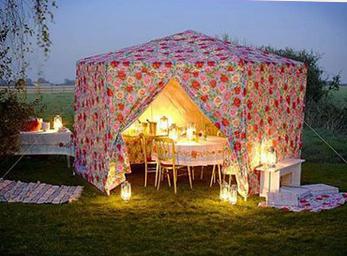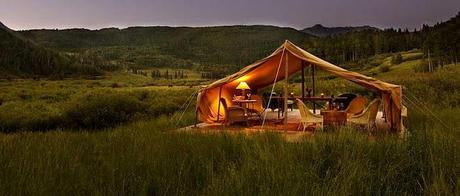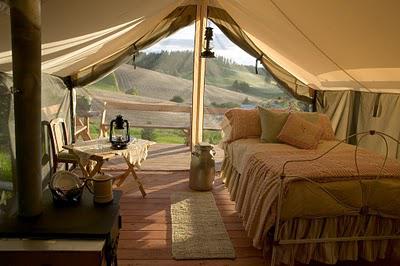 Glamping.  It reminds me of Meryl Streep and Robert Redford in Out of Africa.  They really new how to set up camp back then, didn't they? And while there are companies out there bringing the old-school safari style tents back, with stripes and tassels, there are some designers looking well ahead into the future and are designing tents like this concept tent from French designer Pierre Stephane Dumas.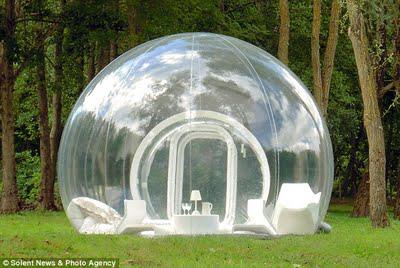 Transparent bubble tent.
If you want to read more about the best places to go Glamping around the globe, follow this link.  And for all your Glamping essentials, click here.
H