Thank goodness it's not the fishing thing ... 
Could you see me sitting in a little boat for hours waiting for a fish to decide to saunter onto my hook?  
NOT.

I'm at Type-A-Con, my 
very first conference for blogging and social media and stuff, that's right!
and 
I'm totally excited (and scared out of my wits). 
I seriously feel like a kid waiting for the first day of school, and tomorrow when the conference starts, I'm pretty sure I'm going to be wandering the halls not sure where to go, like a lost kid looking for homeroom.  
Pray for me.  Let's hope that if I stick my foot in my mouth, I'll at least dazzle them with my bitchin taste in shoes.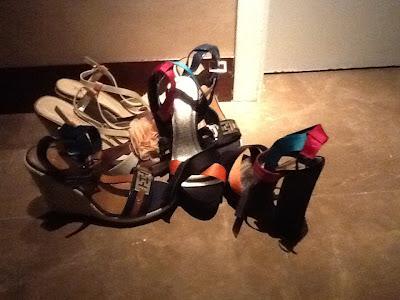 At any rate, I plan to have boat loads of fun (what's with the boat analogies? .... never mind the boats), and enjoy meeting great people. 
Follow me on Twitter @SMHMama or @zonicaspeaks to experience my first conference with me.  
Oh, if you're at Type-A-Con too, I really want to meet you, but only if you're nice, cause I'm shy (ish) and scare easily.  Tweet me.