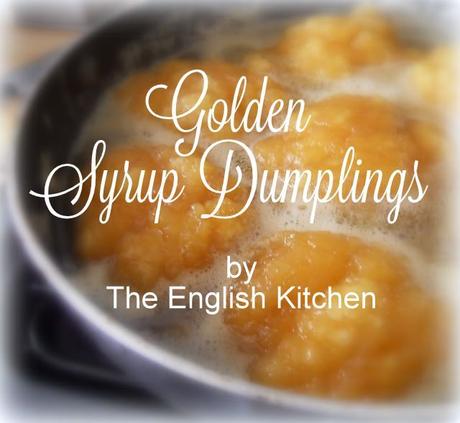 We normally have our Sunday Dinner on Saturdays.  Sundays I never have the time to cook a big meal.  We spend half the day either getting ready for church or in church and then when I get home, I have phone calls to make to Canada, etc. so Sunday is usually catch as you can.  Saturday is the day I make us a Sunday type of dinner, complete with dessert.   Today I treated Todd with one of his favourites  . . .  the most hedonisticly scrumptious dessert ever . . .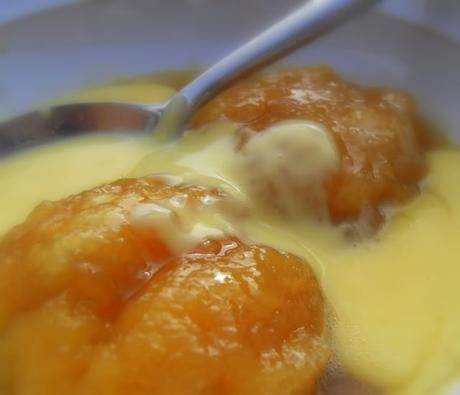 Golden Syrup Dumplings. With lashings of vanilla custard. You just

must

have custard with a dessert like this . . . or at least Vanilla Bean Ice Cream. It's a given.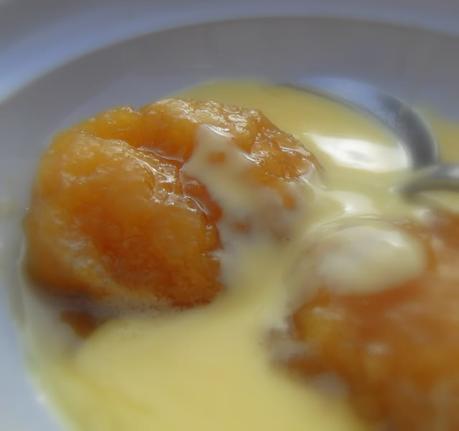 Rich, stodgy, and oh soooooo scrumdiddlyumptious!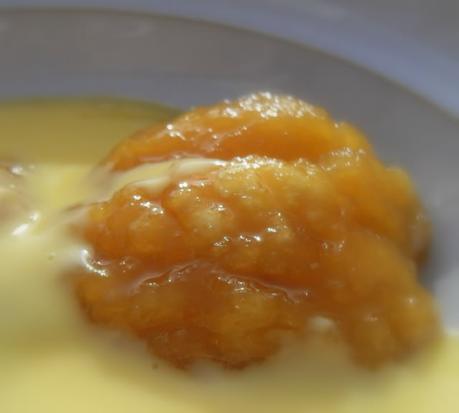 Very "School Dinnerish!"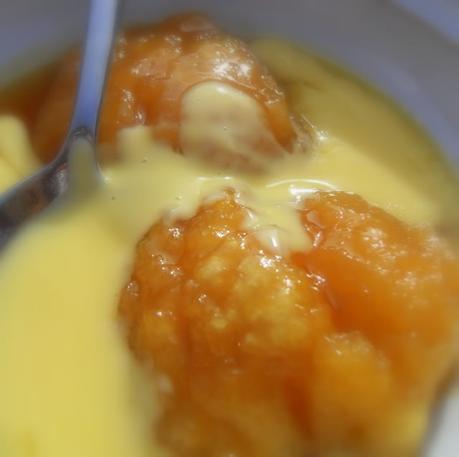 Imagine puffy little buttery dumplings . . . poached in a buttery golden syrup and brown sugar sauce . . . spooned all hot and scrummy into a bowl and then covered with lashings of warm vanilla custard.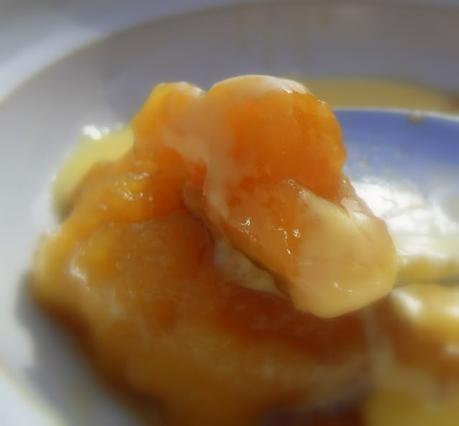 I know . . . I oughta be ashamed of myself.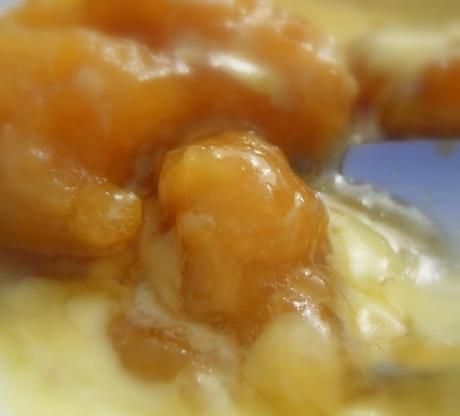 *Golden Syrup Dumplings*


serves 8
Printable Recipe
Quick, easy to make and oh so delicious! Lashings of custard or vanilla ice cream are a must!
7 ounces butter (3/4 cup plus 2 TBS)
8 ounces soft light brown sugar (1 cup packed)
4 ounces golden syrup, plus 2 TBS (1/2 cup plus 2 TBS)
400ml of milk (1 3/4 cup)
450ml of water ( 2 cups)
500g of self raising flour (3 1/2 cups plus 2 TBS )
Put the water, half of the butter, all of the sugar and 4 ounces of the golden syrup into a large wide pan. Bring to the boil and then reduce immediately to a simmer.
Warm the milk just a little bit. Place the flour and remaining butter in a food processor and pulse until it resembles bread crumbs. Whisk the warm milk and 2 TBS of syrup together. Add to the flour mixture and blitz until it comes together.
Bring the liquid back to the boil and drop in dessertspoon size pieces of the dough. Turn the heat down to a simmer again and gently cook for 10 minutes, turning the dumplings gently a few times. You may need to do them in a few batches, so that they don't stick together. Just scoop out the first lot with a bit of the syrup, and place into a baking dish,covering with foil. Keep warm in a very slow oven while you cook the rest. Serve warm, spooned into heated bowls along with lashings of vanilla custard! (Vanilla ice cream is also nice.)