It's day1 inTürkiye at "Azda"our local supermarket while loading our trolley full of wholesome foods and naughty delights I came across a bargain bucket of beauty finds near the tills. What caught my eye were little bottles of bright pops of coloured nail varnish, a brand unknown to me but looked appealing all the same.
And I'm on holiday the rules are different aren't they?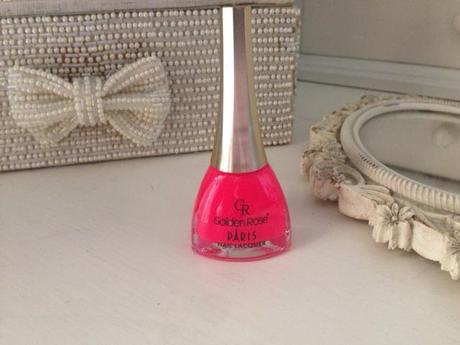 (image taken when I got home)
I couldn't resist and dropped a neon pink into my trolley knowing it will compliment my tan (once I got one which I intended on asap)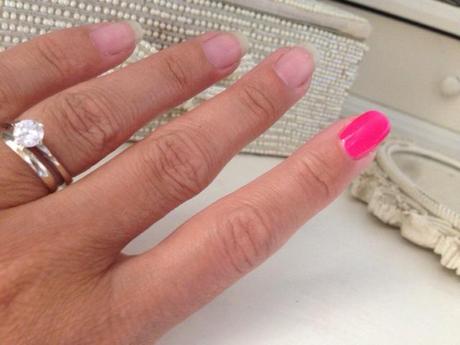 Golden Rose nail lacquer cost only 2 Turkish lira (about 57 pence!!!!)
It glided on smooth and even, two coats for the perfect color. The bottle is a nice shape with the applicator easy to hold/use. The brush is slim and doesn't overload with polish. It dried quickly with a gloss and I liked the fact it's slightly sheer. I didn't have a topcoat with me so am impressed with it's staying power.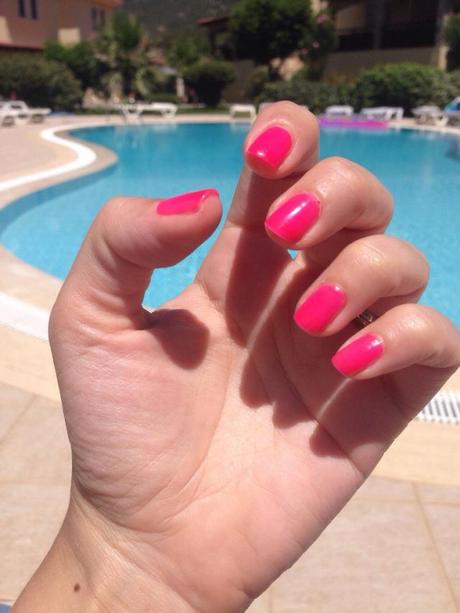 (image taken after 9 days wear)
Day 9 and no sign of chipping or fading and that's with a few chores around our villa and of course days out/nights out/shopping trips and swimming in our pool plus a few long days at the beach! It's only just started to wear off the tips.
The color looks even better now my hands are a shade of golden brown. I think I will re-apply when I get back home as my summer hue, this time with a topcoat for extra gloss. My toes have one of my old favourites Essie's bachelorette bash, but I'm thinking about changing them to my new love for pink neon pronto!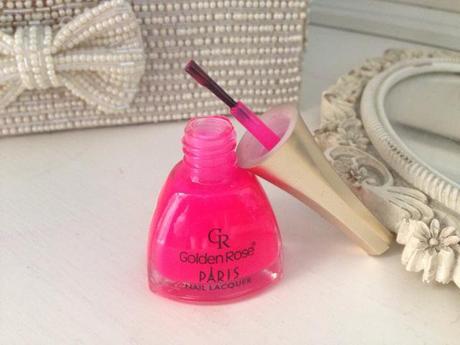 I wish I went back for more colours, there was an appealing jade green and a cool cornflower blue…oh well there's always next time!
Filed under: bbloggers, Beauty, Nail Products Tagged: bargin, beach, budget, diy nails, golden rose nail lacquer, holidays, nail art, nail polish, nails, neon pink, notd, nsil pish, sea, SS14, summer, sun, swimming pool, Turkey