I'm currently obsessed with this Kenneth Jay Lane necklace...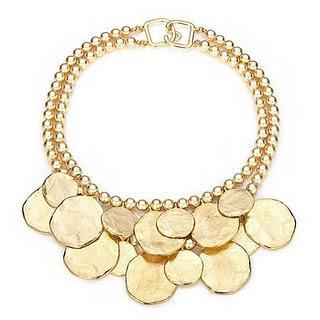 And as I discovered in the past, jewerly is one of my biggest design inspirations.  This is making me want to create a light fixture covered in gold circles.  A drapey layered number.  I searched for more inspiration...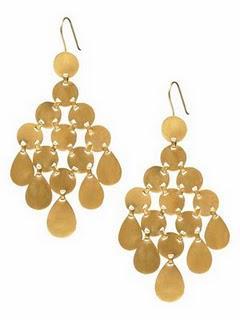 I tried to find a fixture that already exists,because honestly this summer weather has me completely lazy and wanting to be at the beach, not painting and DIYing. Thank god for New England's brutal winters to make me hut happy and productive. I saw this gold capiz number...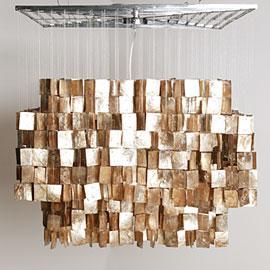 Not loving the sqaures so much, so now I am contemplating painting or gold leafing some shells of my own and stringing them up.  So, if we get a rainy streak this might happen.  Anybody else find their DIY mojo a little lackluster this summer?