HOLLYWOOD—Celebrities and just about everyone turned to Twitter and Facebook to talk about the earthquake that took place on August 23 down the East Coast. The earthquake with its epicenter in Virginia experienced a rare 5.9 magnitude earthquake that left millions shaken from Virginia to as far as Canada. Chris Brown turned to Twitter and stated, "Please pray for Virginia! Just had an earthquake!" From cast members of the "Jersey Shore" to cast members of "Real Housewives of New York City," everyone was adding their two cents. Even Mayor Cory Booker added, "Appreciate Newark's calm response 2 earthquake. No reports of injuries or significant damage. Our Emergency management team continues 2 follow up."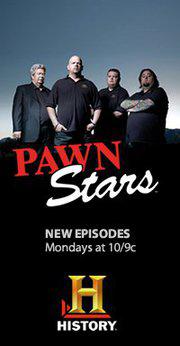 Photo Courtesy of: Facebook

With that said, besides earthquakes, now in roughly two weeks school will start; so Hollywood moms are not alone, everyone is shopping for laptops, flash drives and backpacks for the big day. While some kids might be in denial, it is imminent that September is just around the corner. Most parents have delayed their shopping this year to take advantage of discounts. The pressure will be on the parents, since most kids feel the tension if they don't dress in designer clothes. Don't worry if you delayed the inevitable shopping: You are not alone.

These tough economic times are forcing many parents to cash in on their gold to pay for their kids' clothes. The price of gold has risen from $1,460 since April to $1,900 per ounce in August. In these trying times we live in, people are looking to sell just about anything with gold. They are looking through their jewelry boxes and picking out old jewelry that they haven't worn in years-just to get some extra cash. It's no wonder that TV producers are doing well with shows like "Pawn Stars," "Auction Kings" and "Gold Rush Alaska."

The reality series "Pawn Stars" is filmed in Las Vegas, and it chronicles the daily routine at the Gold & Silver Pawn Shop, a 24-hour family business owned by Richard Harrison, his son Rick and Rick's son Corey, along with Corey's friend Austin. The show airs on the History Channel, and it debuted back in July of 2009.

On the Discovery Channel, the show "Auction Kings" brings us Gallery 63 auction house in Atlanta, Ga. and its owner Paul Brown. The show is currently filming its second season, which will air through the end of the year. The series, which premiered last October, is doing well.

The Discovery Channel also brings us "Gold Rush Alaska," which follows six unemployed men from Oregon who risk just about everything to strike it rich mining for gold in Alaska. Two of the goldmines featured in the hit show were shut down temporarily this month after federal inspections turned up numerous alleged safety and training violations, according to the Chilkat Valley News. The Jim Nail Placer Mine and Big Nugget Mine, according to the paper, were cited for 13 violations.

Rose's Scoop: Joe Jonas, who performed live on the "Late Show With David Letterman" for a half-hour on August 22, will be a presenter at the VMAs on August 28.