Over at Salon the MIT physicist and novelist Alan Lightman recently asked whether God exists, a question he poses in the service of reconciling science with religion and lambasting Richard Dawkins. Although he is an atheist, Lightman's accomodationist query prompted a predictable response from Daniel Dennett, to which Lightman has responded.
It is a thoughtful exchange but contains nothing new. Similar debates have been ongoing for well over a century without advance or resolution. Science and religion debates which take "God" as a starting point are myopic. They begin with the false assumption that humans throughout history have been preoccupied with the idea of God, and that the monotheistic concept of God is the starting point for this kind of inquiry. Such assumptions are usually embedded in a Whiggish or progressive religious history with "God" being the apotheosis of supernatural thinking.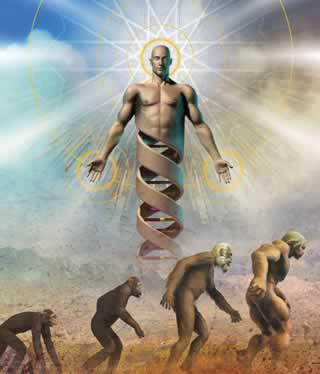 The kind of "God" that Lightman discusses is a relatively recent idea, limited in time and space, that ignores religious history and diversity. We can see this in the definitions Lightman proposes:
For the purposes of this discussion, and in agreement with almost all religions, God is a being not restricted by the laws that govern matter and energy in the physical universe. In other words, God exists outside matter and energy. In most religions, this Being acts with purpose and will, sometimes violating existing physical laws (i.e., performing miracles), and has additional qualities such as intelligence, compassion and omniscience.
We can categorize religious beliefs according to the degree to which God acts in the world….Most religions, including Christianity, Judaism, Islam and Hinduism, subscribe to an interventionist view of God.
This is just wrong. It is not true that "almost all religions" have this particular conception of "God." Nor is it true that "most religions" subscribe to an interventionist view of "God."
Humans have believed in the supernatural for at least 45,000 years and perhaps longer. The anthropomorphic and interventionist kind of God to which Lightman refers is perhaps 3,000 years old. This particular conception of God is limited in time and space. It is a modern God that derives primarily from the Abrahamic faiths (Judaism, Christianity, and Islam). It is not a majority God and never has been.
Because Lightman frames his entire science/religion discussion around the God debates that take place within his own high culture salon, his definitions are not a problem so long as they are limited to that tiny arena. But they are not generalizable.
While Western intellectuals may arrive at resolutions or accommodations they find satisfying, these say little or nothing about debates that haven't existed throughout most of human history and which huge numbers of modern people without God would never even consider.