A new post....Prawns Curry in a new style!!

Sometime back, I had visited one of our family friends and they insisted on to stay for food.
The food that was served was super hot and right out of the Gas. I just loved the way the food was served, not too fancy or exotic but too delicious and simple, also soul pleasing.
It gives immense satisfaction and pleasure, when u get a thali full of hot and delicious food, specially when you have grumbling tummy, asking for food!!
The attraction of the thali for me was fish curry. They had served me Mackerel curry but I tried to make it same way using Prawns.
This curry preparation is slightly different from what my mom taught me to make. It's usually a good idea to try variations in food on regular basis as it makes food interesting and also we can learn something new.
Try this recipe of mine and let me know if you like it!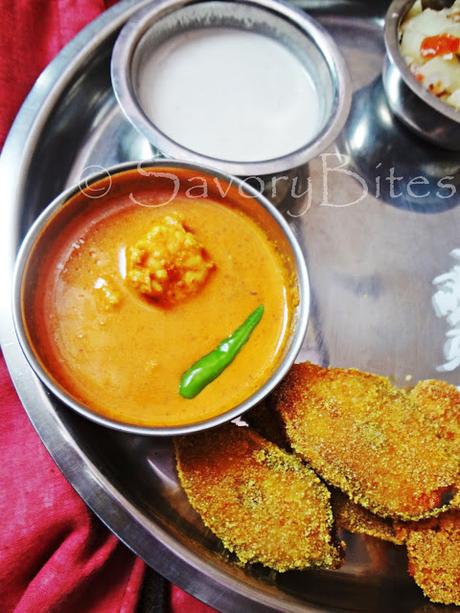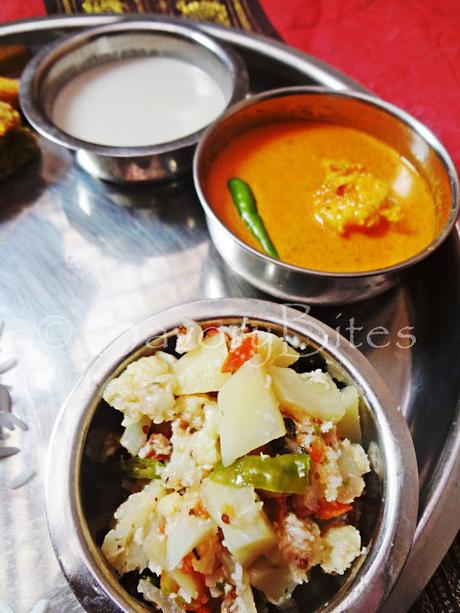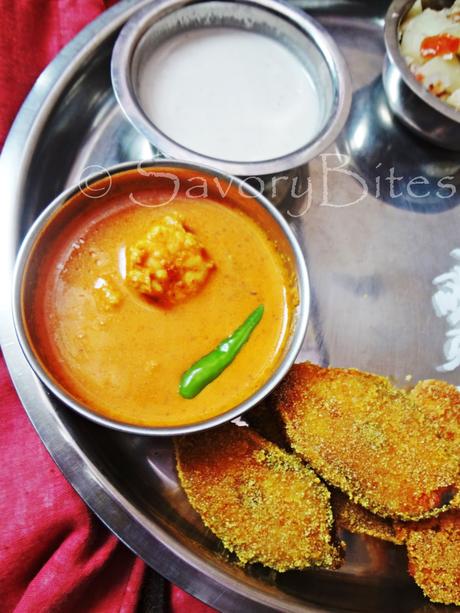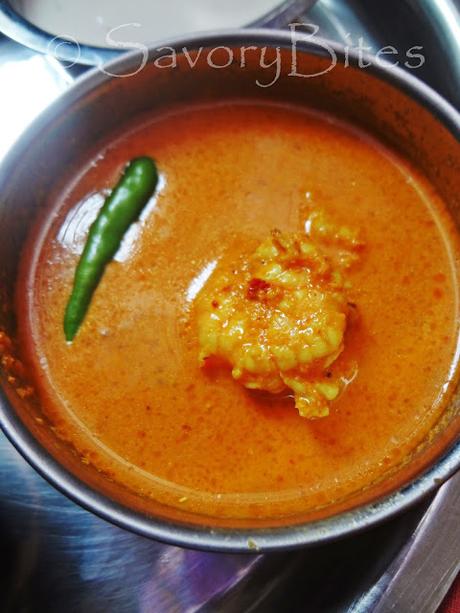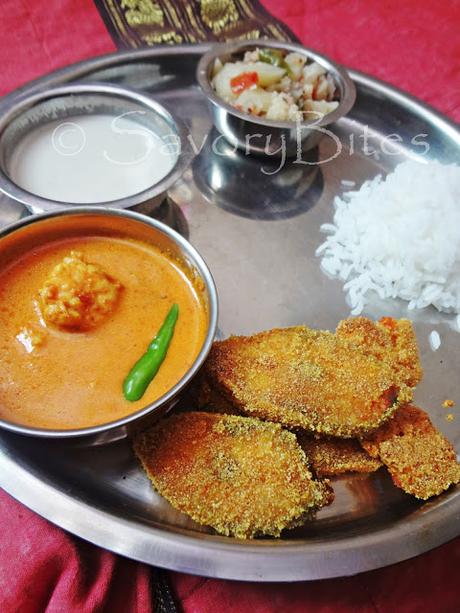 Spice level can be adjusted as per your choice.
If you want more spicy version of curry then add little more red chilies.
You can skip sugar if you do not like it.