Use your DUO Home Phone Number anywhere with the CONNECT TALK Companion App for Apple iPhone and iPad
netTALK (OTCBB: NTLK), a leading ultra-low cost provider of home phone and smartphone communications, announces the Go Mobile campaign for iPhone and iPad – link your netTALK DUO to the netTALK CONNECT Talk companion app to make and receive calls when you're on-the-go. Available now in the Apple App Store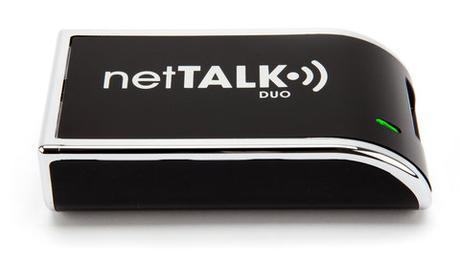 Go Mobile with your netTALK DUO – We CONNECT You®
If you own a DUO, sync these features with the CONNECT Talk Mobile App:
Use your DUO phone number to make & receive calls on-the-go
Use your DUO International Call Plans while on-the-go
Use your DUO International TALK credits while on-the-go
Use your DUO Voicemail – Voicemail Everywhere
Chat with a TALK Expert within the app
New user interface based on iOS 8
Interactive Notifications & custom Star Code features
"We believe everyone should have access to super simple and affordable home and on-the-go digital phone service," said Anastasios "Takis" Kyriakides, founder and CEO of netTALK. "We connect you to our global communications network through our DUO devices and CONNECT mobile apps, which ring simultaneously – answer on the device that is most convenient to you. We provide a high tech, simple and ultra-low cost service with just one bill once a year."
For information on how to Go Mobile, please visit: https://www.nettalkconnect.com/
About netTALK  
netTALK is a public company engaged in the design, distribution and sale of consumer electronics products and low-cost Voice over Internet Protocol (VoIP) telephone services. Products include the netTALK DUO and DUO WiFi and the newly updated iOS (Apple) and Android CONNECT Smartphone apps, offering free nationwide calling in US and Canada. Users have the option to add international calling TALK credits for calling anywhere in the world without using cellphone minutes or roaming charges, eliminating the need for calling cards or contracts. You can download the free app to your mobile device at iTunes or Google Play and Amazon App Store.