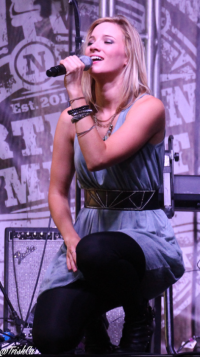 Our introduction to Leah Daniels came in the summer of 2014 when Trish had a chance to catch her at the CNE's Northern Comfort Saloon. She was cool enough then to have a chat, and we're super excited to have her back again now with some exciting things happening in her career.
Leah's current single, Go Back, was released to radio in late October of last year. The video premiered on CMT on Halloween day. Since then the song has gained all kinds of steam, a lot of love – and has landed itself in the Top 40!
We are very happy for Leah, who is super talented and a sweetheart. And we're equally excited to see her at Boots & Hearts in 2015. She's earned that spot, and everything else that is coming her way through a ton of hard work at home and in Nashville.
Here we go…
Q. On a scale of 1 to 10, how excited were you to find out that Go Back was moving into the Top 40?
10! Honestly it is such an amazing feeling knowing that my music is finally reaching a larger audience. I have been making music all my life and intend on having a long career in music, so to finally have a song break through feels like a huge accomplishment!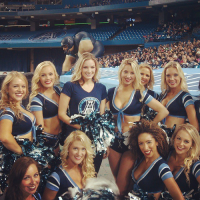 Q. Trish had a chance to catch up with you at the CNE last summer, can you give us a little point form recap of the awesome things that have happened since? (Video, single, Boots & Hearts booking, Top 40, etc.)
⋆ 2014 CCMA Awards- I got to perform at the Red Carpet show & at the Industry Award Show. Having the opportunity to showcase in front of the who's who of the industry really helped to get on everyones radar for the release of "Go Back"
⋆ Rogers Centre halftime show for an Argos Game – It was my 1st time performing in a stadium which was crazy and to have the Argos cheerleaders performing around me as I sang brought back memories of my musical theater days. It was awesome!
⋆ Go Back Official Video- I had so much fun on set for this video. It's different from anything I have ever done. There were actors, an intense story line, it's dramatic and sexy. I was in awe watching (director) Margaret Malandruccolo and her whole team bring the story to life.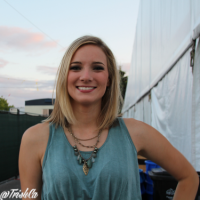 Q. Right now we're looking at almost 50% women for 2015. How cool is it to see so many other female artists in the Boots & Hearts lineup?
Empowering! It's great that Boots and Hearts is booking nearly 50% females and that's where we are at right now but I'm hoping over the next couple of years that wont even be a point of discussion.
Note: AMEN!
Q. What's next for you? Is there another single in the works, album, EP, more videos – we want more from Leah Daniels!
Yes! I am so excited for 2015! I have spent the last couple years writing like crazy finding the right songs and honing in on my own sound. I'm going to be doing a lot of shows this summer, my 2nd single is ready to go and we're planning an album release before summer!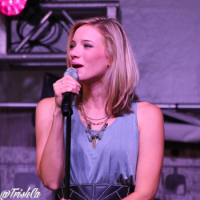 Q. If we snuck a peek at your playlist right now, who would we find in your Top 3 most played?
LOL! well, I just checked and lately it's been a lot of my new unreleased music BUT if I'm not doing that I've got Ed Sheeran, Eric Church and The Bros. Landreth in rotation.
Q. In 50 words or less, tell us what country music fans can expect from your set at Boots & Hearts this summer.
A high energy show, killer vocals & amazing band! I'll share some of the stories behind my songs and you'll probably hear a pretty epic 90's medley too!

Thanks to Leah for playing along, we can't wait to hear new music in 2015 AND to see her up on the Boots & Hearts stage at Burl's Creek Event Park in August.
Find Leah Daniels online at these fine locations…
website: www.leahdaniels.blogspot.ca
Facebook: Leah Daniels Music
Twitter: @leahdaniels
Instagram: @imleahdaniels
YouTube: Leah Daniels TV