This was my last craft I got done in April, I apologize for the late post!  I was originally going to do a silk flower collage painting, but ran out of time last month.  So - I decided to try my version of a project I saw on Pinterest. 
Super easy project to do with children, it just took some time and patience waiting for the glue to dry. Perfect rainy day art project!!


Materials Needed:


Canvas Board
Glue (such as Elmer's glue)
Paint (I used Acrylic paint)
Paint Brush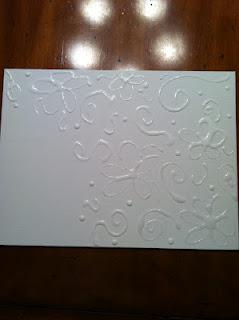 I started just by creating a design on the canvas board with the glue.  My glue seemed really thin (it's been in the basement for years!), so next time I try this project I will buy new glue and see if it makes a difference. 
After letting my glue design dry, I decided to paint over it with acrylic paint and see what kind of effect it would have.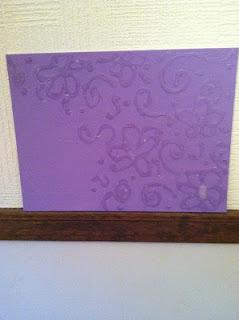 I almost like how the design looked before I painted the canvas.  I will definitely try this one again and see how water colors work over the glue design. 
Happy Crafting!