An event that celebrated the unification of Filipino women, the Mestiza Philippines launch included a live streaming of their new brand ambassador, Samantha Bernardo. Samantha was excited about the new soaps going on sale in the market because they contain 33% extra virgin coconut oil, which makes them a favorite for people with sensitive skin, and 40% extra virgin coconut oil, which makes them a good.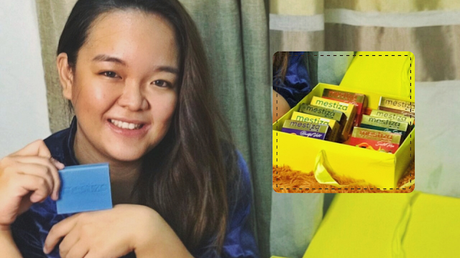 "I am Samantha Bernardo and I am so honored to be Mestiza Philippines's newest brand ambassador. I am one with the brand in promoting our message to young Pinays out there na with Mestiza, "Achieve ang Healthy Glowing Skin." Kaya naman sama-sama nating i-achieve ang healthy glowing skin and together we can be confident and fearless to face the world." says Filipina beauty queen who exemplified the same glowing confidence from the pageant she joined to this virtual event. That glowing confidence made her win the first-runner up of Miss Grand International 2020 and the perfect choice to be the face of the brand. Mestiza Philippines passionately advocates for self-confidence and individuality among the new generation of young women in the country.It was notable for the brand to be represented by their newest "Grand Ambassador" who embodies these attributes backed up by a beautiful story of confidence and perseverance. Martina Salimbangon, Mestiza's Head of Content hosted the event and welcomed Samantha with pride and joy, "I am proud to introduce to you the new face of our product and the torchbearer of this glowing brand."
Achieve healthy skin with Mestiza Soap, it has 4 variants that is infused with different natural essence to make our skin glow. What I found interesting about this product is it contains virgin coconut oil. Virgin coconut oil is the best for our skin to retain moisture.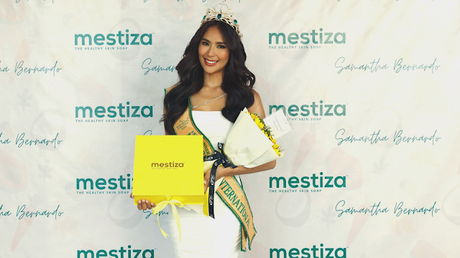 Different variant of Mestiza Soap:
Earth Brown - perfect for dry skin
Green Serenity - best for oily skin
Bountiful Violet - best for normal to dry skin
Scarlet Rose - best for normal to oily skin 
Why you need to try Mestiza soap?
Mestiza Soap contains different natural essence like Extra Premium Virgin Coconut Oil that provides moisture and has antibacterial properties. Carrot extract for your skin to have vitamin C for smoother skin. Papaya Extract for exfoliate and gently remove dead skin cells. Banana extract to boost collagen production and Calamansi extract to even out skin tone. 
My favorite variant was the Bountiful Violet which it contains Natural Lavender Essence that soothe skin while cleansing dirt and moisturizing our skin. I love the smell of the soap because it can relax once mood.  
Get your own Mestiza variant and be part of the glowing community of #MestizaFam, available in all leading supermarkets and drugstores nationwide.