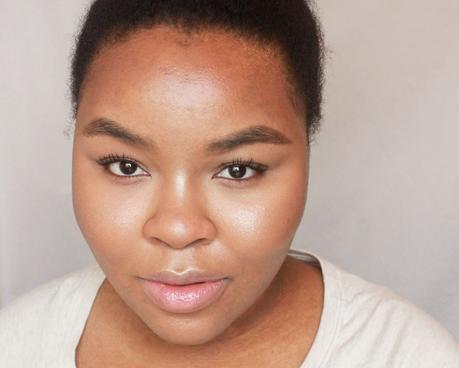 Hello! Today I wanted to geek out on makeup highlighting, or rather creating luminous glowy skin. I've always loved the dewy look but it wasn't something I ever thought I would be able to wear it due to the condition of my skin it was oily and I had a lot of acne. When you have a lot of texture flaws the dewy look is definitely best to avoid, but now that my skin has recovered and is more under control I wanted to try the dewy look out. 
I've been really inspired by makeup artist Ania Milczarczyk (find her on instagram here). She is queen on the dewy fresh face. 


WHERE TO APPLY

Where to apply your luminator can be one of the hardest thing to figure out as a beginner, the most important thing to remember is that it has to suit your face. It took me some experimenting to find the places I liked best.  I prefer to apply my luminizer on my forehead, cheeks, cupids bow area, nose and chin and that's it. 
One of the most popular places to apply a shimmering highlight can be the brow bone but for me it just doesn't work, I have a lot of space naturally between my brow bone down to my lashes so making that space appear larger and reflective is not flattering at all.  I do still apply my concealer there which gives it a subtle matte highlight. This is just an example of how it's necessary to take your facial features into account. You can also use it to cheat, I don't have much of a nose bridge naturally so I like to apply my highlight right in between my eyes and lightly blend down, this really accentuates my nose and give it more shape.
If you are really having a hard time seeing where your natural highlights are I suggest globing oil (Olive, Coconut, Avocado, etc) on your face and taking some pictures with and without flash. Bare with me, this really works!! In the pictures you'll get some spots that are really bright (they might even turn white because the oil is so shiny) and the light bounces off them. Those are the best places to illuminate your face to show off your natural features.


HOW TO GLOW

 aka how I get a dewy finish
I. Set foundation - Ben Nye Banana Powder   II. Apply powder highlighter/luminizer - theBalm Mary-Lou Manizer  III. Blend with Foundation Brush 
Thats it! The final step of going over the highlight with my used foundation brush (don't add any more foundation) has really changed things and just allowed the highlight to look melted into my skin.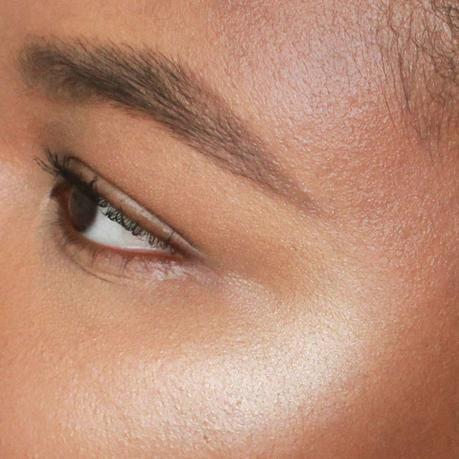 Above is a close up of my cheek just so you can see how it looks up close and personal.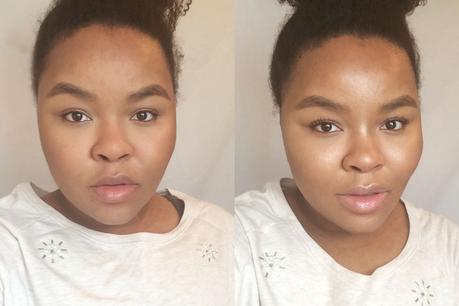 Here is a comparison of how my base looks without highlighter/luminizer. I like a more matte face if I'm really going to do something with my eye makeup but dewy looking skin is a statement on its own. Hindsight is 20/20 I could have probably blended the bridge of my nose a little bit more but you get the point. I was trialing out a new foundation and got a bit distracted on how amazing it felt and made my skin look! (info on that gem to follow)
Hope I didn't get too wordy, I honestly ended up cutting a lot of my ramblings out. I can talking about dewy skin for days!!!  What are your thoughts on dewy skin?