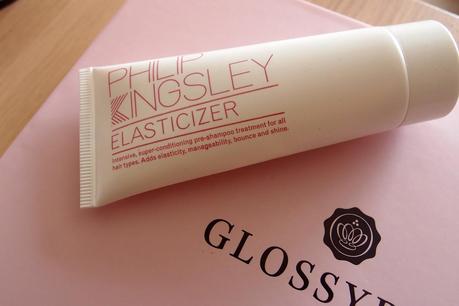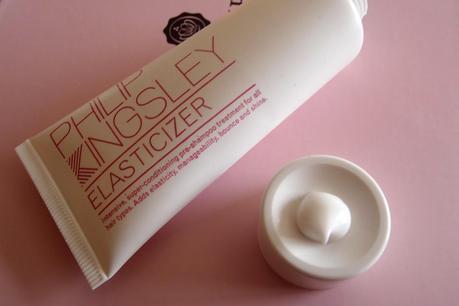 As mentioned in a previous post, I've loved 2 products from a recent Glossybox. You can read the other review here. 
The second product that I've loved is Philip Kingsleys' Elasticizer. It's a pre-shampoo treatment that was originally created for Audrey Hepburn, which is pretty cool! I'm a huge fan of hair masks as they always have fantastic benefits for my hair. Usually I just use a deep conditioning treatment, but I was exited to try this due to it's name 'Elasticizer'. 
The product is designed to be a pre-shampoo treatment. So the idea is that you apply it in sections, to wet hair before shampoo and then leave it to do it's work for around 15 - 20 minutes. 
I like to use this weekly and I've used it 4 times now, so I'm certainly beginning to notice really good results, however it has left me feeling a little disappointed. It leaves my hair feeling soft and nourished, but at the same time my hair is a lot more easy to manage. It adds natural shine, without weighing my hair down or making it look oily after time. It doesn't add much elasticity or bounce to my hair, which I was hoping it to considering the name. But then again my hair is very thick and heavy so it's hard for anything to make it more voluminous. 
Overall, this product does everything your usual hair mask does, but doesn't really go the extra mile like I expected it to. The full size is 250ml and is priced at £38, which is pretty pricey for what it is. I would be interested to see what benefits this product has to thinner hair, but I am partially blaming the fact my hair is very thick, as to why it doesn't add much bounce or volume to my hair.
If you have tried this product - let me know what you think.