That time of the month when the mailman comes to bring me my Glossybox is here again! If you missed out the last edition you can still read it here.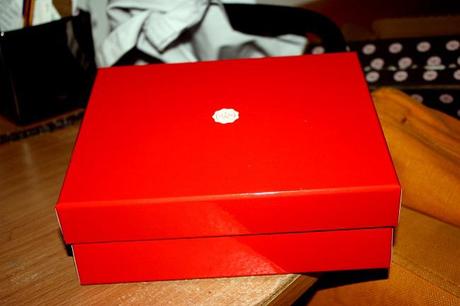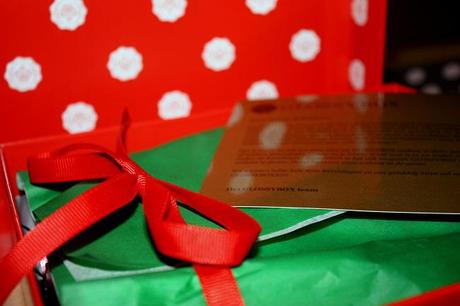 This month of December, my Glossybox came in a Christmas special package. It already feels like a present when I open it up even if I buy it myself but this time it was even more like a Santa gift.
And what did Santa bring me?
DERMALOGICA Daily Microfoliant: I couldn't believe they just sent me a sample of this! Dermalogica is one of m go-to's beauty brands and this exfoliant is one of the top products of their line! It is on the expensive side tho, 64.90 Euros for 75 grams but it lasts forever. One of the best exfoliants in the market if you ask me, you can use it every day. It's a dry product (a powder) and you add a tiny amount of water to activate it. Tip: use it every other night so your skin can rest in between and leave it on as a mask for about 10 minutes.
KOH Essential Hand Nourisher: Although I already have two different products for my hands and cuticles care, this was a nice product to try out. The pot is very handy and the cream is ok, it leaves your skin feeling soft but it leaves a little bit of too much shimmer for my taste. It smells like my TBS Moringa body butter so it was nice to have it on the go but it's not going to stay in my daily routine.
COWSHED Lippy Cow Natural Lip Balm: Love it! Again, I already have lip balm in my daily routine (of course!) but this one was lovely. It is indeed very oily as it says on the description but it's not like it's dripping or anything, it's a very nice sensation -your lips shine like if you were wearing lipgloss without the stickiness. If you're not familiar with Cowshed, all their products are 100% natural = no parabens, no petrochemicals, no sulphates, no artificial colours.
SCHWARZKOPF PROFESSIONAL Osis Glamour Queen: I don't usually use hairspray because I don't style my hair in any way that I need it so this product is still closed and sealed.
SCAREDY CAT COSMETICS Loose eyeshadow: Not my cup of tea. I'm not a big fan of loose eyeshadow because it gets all over the place and my sample was bright pink, which doesn't really match my super simple make-up.
PEGGY SAGE Khol eyeliner: Kind of ok, nothing special. Nice to try out brands that I wouldn't pick myself tho. Just a regular black eyeliner with two tips, the crayon and the smudge brush.
So, out of 6 products, I loved 2 of them (Dermalogica's Daily Microfoliants and Cowshed's lip balm), 1 of them was good (KOH's hand cream), 2 of them (Scaredy Cat's eyeshadow and Peggy Sage's khol) I didn't really like and 1 of them (Schwarzkopf's hairspray) I haven't tried it yet. I'd give the December Glossybox a 5/10 because I am really happy with my exfoliant sample but I hope next month's has more products that I like!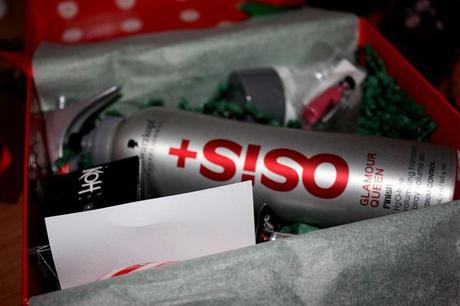 Glossybox is available in the UK, the Netherlands, Germany, Spain, Italy and France.