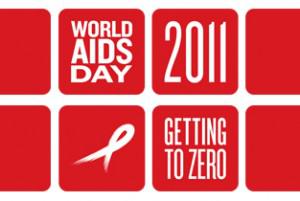 The World Health Organization announced today that for the first time since the AIDS virus was discovered almost thirty years ago, there has been a worldwide decrease in the number of new cases.  The remarkable drop of over 15% in the last decade can be attributed to increased education on the use of condoms, and improved access to medical services and medications, according to Gottfried Hirnschall, director of WHO's HIV department in Geneva. 
The announcement was made today, just one day prior to World AIDS Day, and highlighted an even more impressive statistic that the death rate from AIDS related illnesses had decreased 22% over the past five years. Hirnschall added "it has taken the world 10 years to achieve this level of momentum. There is now a very real possibility of getting ahead of the epidemic. But this can only be achieved by both sustaining and accelerating this momentum over the next decade and beyond."
Despite the good news, Paul De Lay, deputy executive director of UNAIDS, warns "gains made to date are being threatened by a decline in resources for AIDS".  Indeed, problems with the global economy threaten government expenditure on AIDS research and treatment. There also continues to be a significant gap in the treatment options in developed countries as opposed to those considered third world.  For instance, in vitro fertilization using washed sperm from AIDS infected males has virtually eliminated the transmission of AIDS to newborns with mothers who are HIV negative, but whose fathers are infected.  On the other hand, the WHO report suggests that more than half of the people who need antiretroviral therapy in low- and middle-income countries are still unable to access it. Many of them do not even know that they have HIV.
In addition, not every part of the world has seen a decrease in the number of AIDS cases. In striking contrast to the overall 15% worldwide decrease, Eastern Europe and the former Soviet bloc countries have seen a 250% increase in the number of AIDS cases in the past ten years. The Middle East and North Africa also logged a record number of new cases last year. 
Travelers overseas should keep in mind that casual, unprotected sexual encounters still pose a measureable risk for contracting the AIDS virus.  Though no longer headlines, the AIDS epidemic remains just that… a worldwide epidemic.