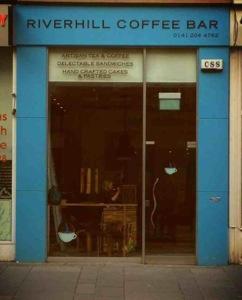 As an office drone during the working week there is very rarely ever the opportunity to get my foodie hat on.
Lunch times tended to involve the inevitable trip to Pret, Philpotts or one of the many supermarkets around the finance district.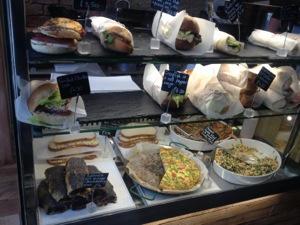 Then one happy day as I hunted for an RBS branch I stumbled across Riverhill. What I found what a coffee shop with the most fantastic array of salads, sandwiches and deli items all prepared fresh daily!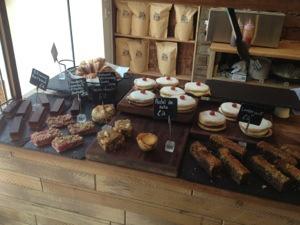 One of the first things that made me go oooooh was the Puddledub sausage rolls which they make themselves using Puddledub originals, possibly the finest sausage in the land.
On a daily basis they serve two fresh made salads, two soups and their collection of rolls and wraps, some are staples to the menu some are specials!
Favourites with me have been the chicken schwarma wrap, the new wild boar baguette and basically any of their salads which even the biggest carnivore will have to admit is damn tasty!
To add to this they have a great selection of cakes and sweet items that really whet the appetite, top for me is the polenta cake.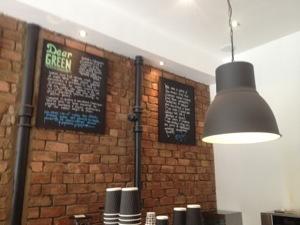 With great coffee and fantastic staff it's easy to see why this place has become the Glasgow food scenes lunch stop of choice!
Riverhill Coffee Cafe comes Highly Jd Recommend!