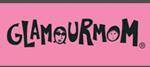 Purchasing nursing clothes can be a a tiring experience, after deciding I wanted to breast feed my daughter. I decided to have a look on the Internet and after searching high and low I came across www.glamourmom.co.uk and was pleased to see they offered a wide variety that was suitable for all occasions.
They sent me their most popular item the ' Glamourmom® Nursing Bra Full Bust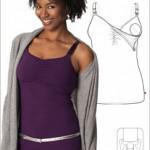 Long Top' which I must say are brilliant this will allow me to have the confidence to breast feed in public.The tops original, patented design for full discretion and support when nursing in public
It also has a fully built-in nursing bra with adjustable elastic chest band to support the transitioning bust size which will be fab as many of us no during pregnancy and after having a baby our breast size changes all the time.
It has wide adjustable smooth elastic bra which will allow comfort and the great design of the nursing bra hook closures for easy, one-handed access which is great when I have my hands full.
They are available in black, grape, chocolate, white, grey, midnight blue, lavender and blue zen so a color to suit every occasion.
I am so glad I came across http://www.glamourmom.co.uk. I will be sure to tell my friends who are expecting.