Last week I posted a video for coaches about the do's and don'ts of giving signs at third base.  If you have not seen it, you can click HERE or go to the VIDEOS page and see it there.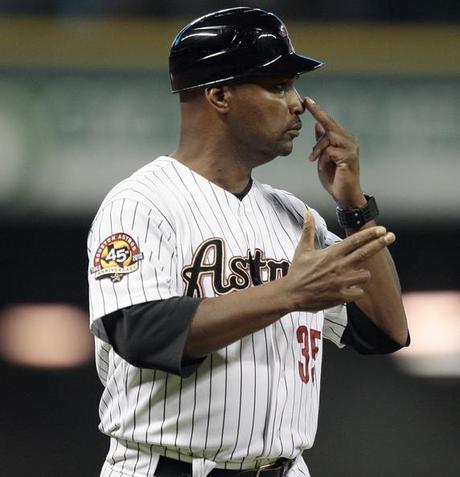 Whatever your signs are, give them early and often
Another tip when giving signs is to give all your signs early and often.  By that I mean don't wait until you actually need to give the sign to show the sign to the other team.  For example, let's say your suicide squeeze sign involves the first two signs you give – the hat as an indicator and your hand brushing across the chest as the squeeze sign.  If the only time you have given those two signs together at that moment is in the last inning with a runner on third base, the other team is much more likely to notice that you just gave a brand new sign.  They might then call for a pitchout or maybe something else.  The point is, they picked up something unusual with your signs.
Third base coaches should make it a point to give all their signs frequently throughout the game so when the time comes to give it for real the other team sees nothing new.  Here's are three ways it can be done.
Give the suicide squeeze sign when nobody is at third base.

Give the steal sign with runners on second and third or just third.

Give the hit-and-run sign with runners on second and third or just third.
Of course, you need to tell your players beforehand your strategy.  They need to know that a squeeze sign without a runner at third means nothing.  The same goes for a steal or hit-and-run when runners are not in a position to steal.
Give your signs early and often and they will be less likely to be stolen later when you need them.
Tomorrow's (video) post: The Back Hip Tee Drill