Oh what's up, Friday?! I am so, so glad that the weekend has arrived.  And I'm also so excited to link up with Lauren for some High Five for Friday action.
So let's do it, my top 5 favorite things from this week :)
one. Adam & I went to breakfast on Sunday before we finished moving his stuff to his new place. We always used to go to breakfast at a place called The Brunchery when I lived closer. It was nice to go again :) 2 more months until I move near him again! And let me tell you...I ate about 1/4 of this goblet-sized parfait and about 1/3 of the muffin. SO. GOOD!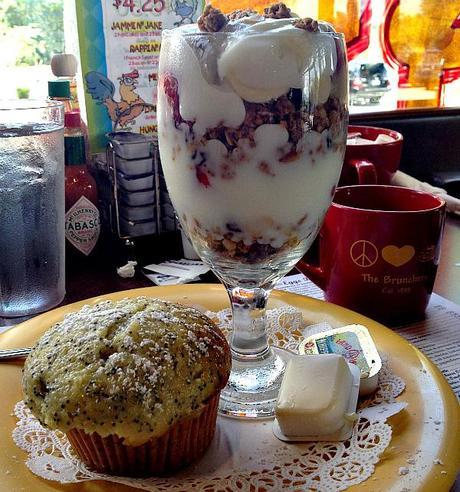 two. Toy (my Grandma) & I were texting about some of my future plans. I was worrying, and she sent me this picture...she walked out of the gym during our conversation and saw this in the sky. It's the little reminders like this that mean the most to me!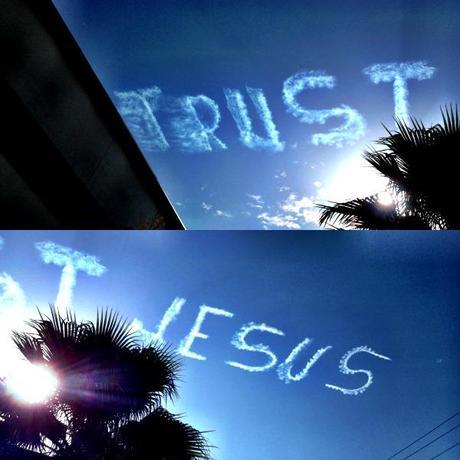 three. I got to go to the Rays game last weekend with some friends :) Adam was supposed to go, but he was working...boo. We still had a blast though. And FYI, I'm terrified of mascots. I just feel like they're so creepy!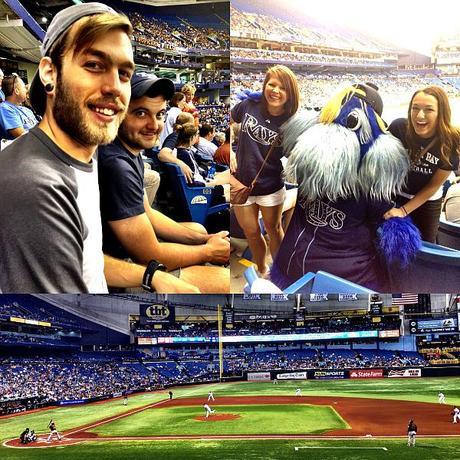 four. I went to study at Barnes & Noble (it's a lot easier to study without a cat pouncing on my notebook) and got this drink. Delicious! New Starbucks favorite. It's an iced tall skinny caramel macchiato. Only 100 calories and totally worth it. Best study buddy I ever had ;)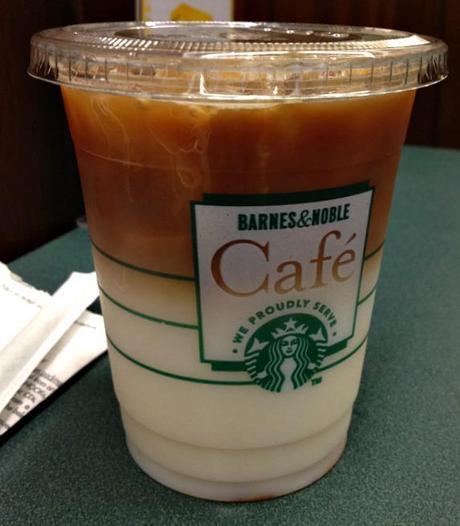 five. I tweeted this the other night and Teresa's reply totally made my night! After I read her reply, I put the yogurt covered raisins back in the fridge for safe keeping, haha! More squats & lunges and less yogurt covered raisins...noted.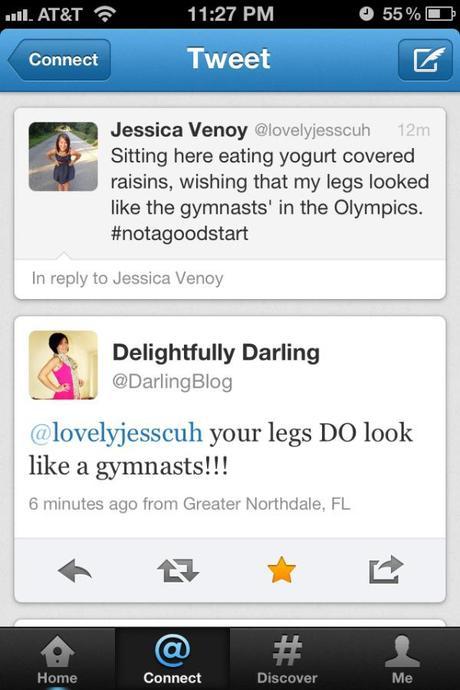 Enjoy your weekend, lovelies :)

lovelylittlethingsblog.com