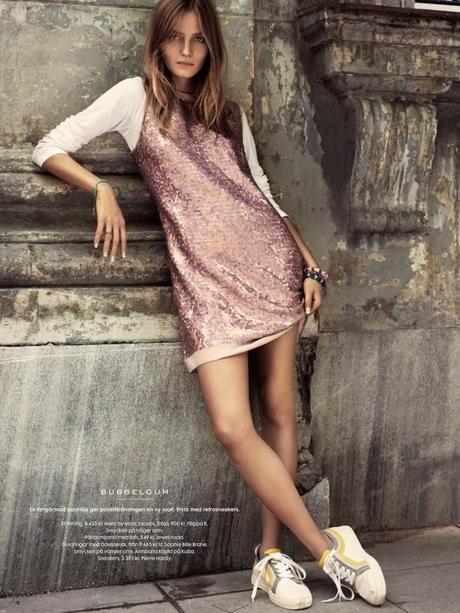 I just can't go past anything that sparkles. I'm a bit like a fairy in that way I think. That is to say, if you believe in fairies, which I do, then anything that sparkles will always catch the eye. Just like this Marc by Marc Jacobs frock has done. I love the way the stylist has paired it with these fancy sneakers by Pierre Hardy. Very nice.
I'm sorry for the slackness in my blog posting lately. Sometimes life is so busy that it zaps all my extra time and creativity and I hate to blog if my heart isn't in it, you know? Yoga teacher training is very demanding and it deserves as much attention and focus as I can give it. I have started writing a post about overcoming my fear of teaching which I really want to post, I'm hoping I get to finish it this weekend… then again, I am working all weekend, but I will try!
Have a wonderful weekend, wherever you are!
love & light x0
Photographer: Jimmy Backius
Model: Amanda Norgaard
Elle Sweden
Via: modlphoto
Via: portfolio