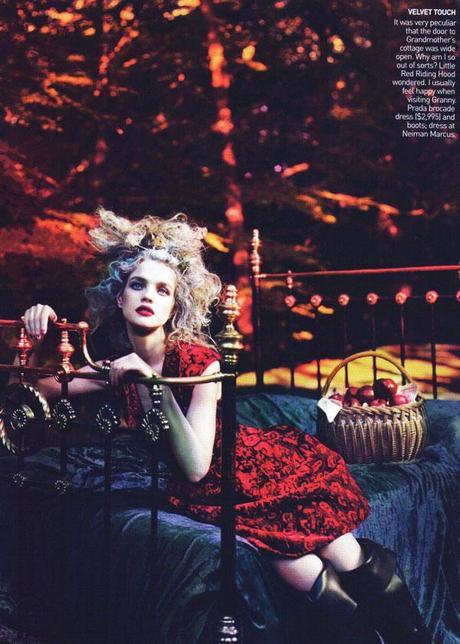 "Into the Woods" a Red Riding Hood themed editorial for American Vogue's September 2009 issue. Expertly styled by Grace Coddington and stars Natalia Vodianova in many crimson coloured frocks but I chose this gorgeous brocade frock by Prada and photographed by the seriously talented Mert & Marcus for today. Click through the image to see more.
This week I got to teach at yoga for the first time and the lead up to it was… let's just say I was very, very, focused! It was amazing and I had so much fun so I am writing more about the experience in another post because there's so much I want to say about it I feel it deserves its own post!
This weekend we have been preparing for the girls going back to school next week. The summer holidays are over, they've gone by so quickly.
Have a wonderful weekend, wherever you are!
love & light xo