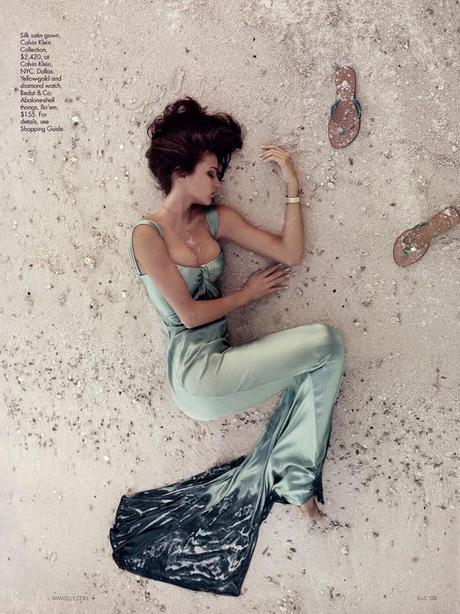 This week's frock is worn by Miranda Kerr, looking like Ariel the mermaid washed upon the shore or maybe she partied all night and passed out on the beach? Couldn't possibly be the latter if it's Miranda Kerr, right? Anyway, whatever the intention of the photographer with this image, it's inspiration for our beachside camping trip commencing this weekend! I also get to spend an entire week with my little family. While the girls are on school summer holidays here, I have not been able to spend much time with them due to my day job, so I am making the most of the time we have together before school starts up again.
Back to the frock, this sea foam green silk satin gown by Calvin Klein Collection, photographed by frenchman, Gilles Bensimon for January 2005 American Elle editorial "Before Sunrise". Click through the image for more.
Have a wonderful weekend, wherever you are!
love & light xo