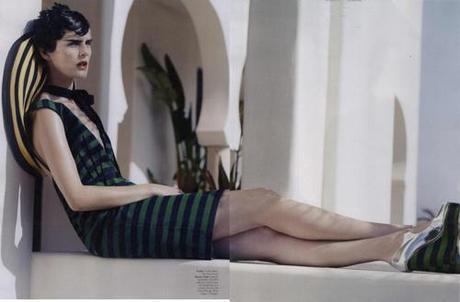 I loved Miuccia Prada's Spring/Summer 2011 collection for all its colour, stripes, and baroque frivolity. This week's frock is from that collection and the image comes from an editorial for W Magazine featuring Stella Tennant and shot by British photographer Craig McDean. Click through the image for more from that editorial.
To all my friends living in the Blue Mountains, I hope you all get tonnes of rain this weekend so that all those bushfires are extinguished for good! I've been thinking of you all week, sending good vibes, hope and love your way!
Have a wonderful weekend, wherever you are.
love & light xo