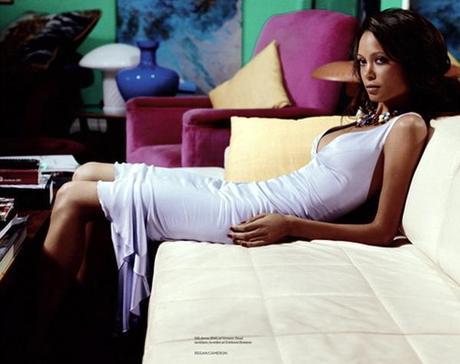 I adore Thandie Newton. She's not only a very talented actress, so lovely to watch on screen – beautiful, inside and out. I recently watched her on a TED Talks where she spoke about embracing what she called, her "otherness". She says, "If we can get under that heavy self, light a torch of awareness, and find our essence, our connection to the infinite and every other living thing… we can then appreciate the privilege of life and the marvel at what comes next." 
This picture of Thandie was shot by Regan Cameron in 2006 for British Vogue the frock is by Versace. If you would like to read more about Thandie, go to her website here.
Have a wonderful weekend, wherever you are, and most especially please may there be rain and lots of it, very, very soon in those areas affected by the bush fires in New South Wales.
love & light xo