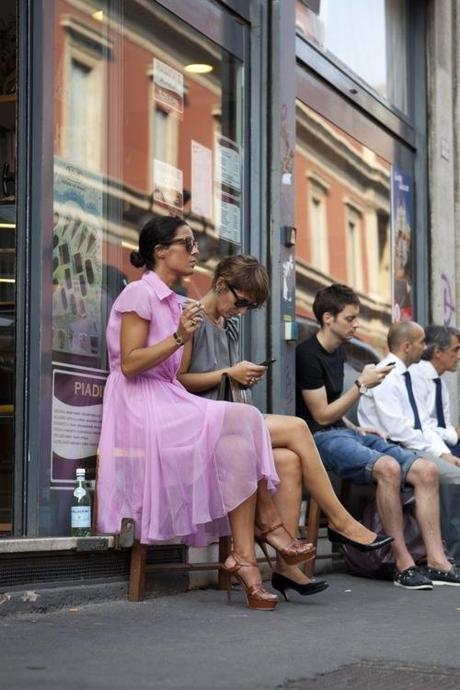 This week's pretty frock is inspired by Spring being just around the corner. It's funny because I don't feel like Winter has quite hit us here yet. It's not been terribly cold really, more like a very long Autumn. Who doesn't love the Spring right? This shirtdress – is it pink or lavender or lilac? I'm not sure. The sheer fabric does lend a certain sexiness to what would otherwise be a simple button-down shirtdress. Alas, I'm sorry to tell you that this week's frock design origin is again unknown. But, if any one does happen to know where this frock is from, please do leave a comment for me, I would be ever so grateful!
We are off to the zoo tomorrow for Annabel's birthday party. I do love a good zoo, always so much fun don't you think? Don't forget to charge the camera Heidi!

Have a wonderful weekend, wherever you are.
love & light xo
[click through image for source]