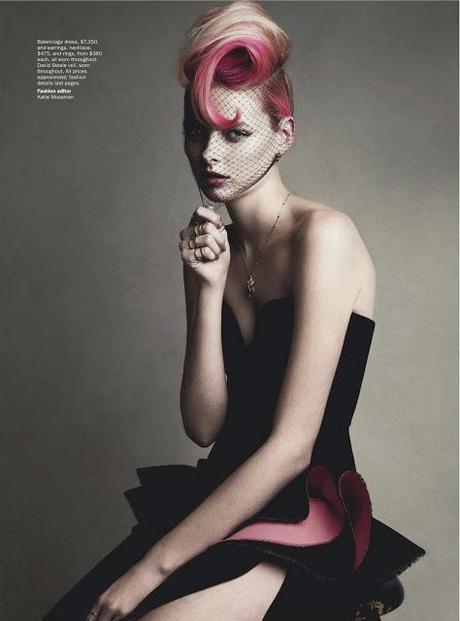 I love this image, the hair color echoing the pink in the Balenciaga frock. Photographer Victor Demarchelier shoots dutch model Elza Luijendijk for the February issue of Australian Vogue magazine. Elza wears designs from Balenciaga, Stella McCartney, Burberry, Prada, Christian Dior and others. Style by Katie Mossman, hair by Didier Malige, make-up by Maki Ryoke and nails by Rica Romain. Click the image for more.
Even though it's Friday, for me, today is my Monday – the first day of my working week. Feeling a bit flat today, work had a weird vibe about it today, everyone was a bit off. Not sure why. Crazy Capricorn moon perhaps? Thoughts?
No matter, have a lovely weekend!
love & light xx
Leave a reply!