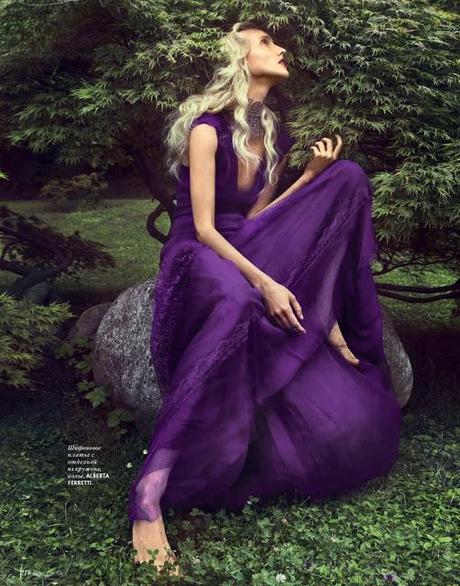 This Alberta Ferretti gown in stunning purple from Elle Ukraine's November 2012 issue was photographed by Nikolay Biryukov on Lake Como in Italy. Click on the image to see the editorial in full.
It's been a busy week, and it kicked off beautifully (she says with a sarcastic tone) on Sunday afternoon with a visit to Emergency at our local hospital with Annabel. She broke her wrist when she fell off her swing

My poor baby, it's terrible seeing your child in so much pain. Not a very good start to summer for her but hopefully she'll be out of her cast in about 6 weeks, so she should get some swimming in eventually. It's been a busy couple of weeks for both my girls, I don't know, must be something going on up there, some plantetary craziness perhaps?
Hope you have a great weekend. xx
Leave a Reply and let me know!