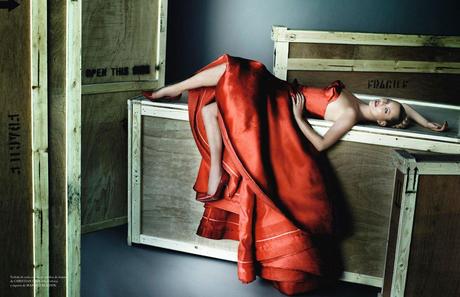 A sultry Kate Moss shot by Mario Testino for Vogue Spain for their December 2012 issue.
The gown is Christian Dior and the shoes are Manolo Blahnik.
She looks like a very elegant Christmas bauble.
Finally after weeks of practice and rehearsals, Annabel will be on stage tonight (and tomorrow) for her dance concert. I can't wait to see her on stage, I wonder if this will be the year where I don't burst into tears of joy and pride?
Have a lovely weekend. xx
Leave a Reply and let me know!