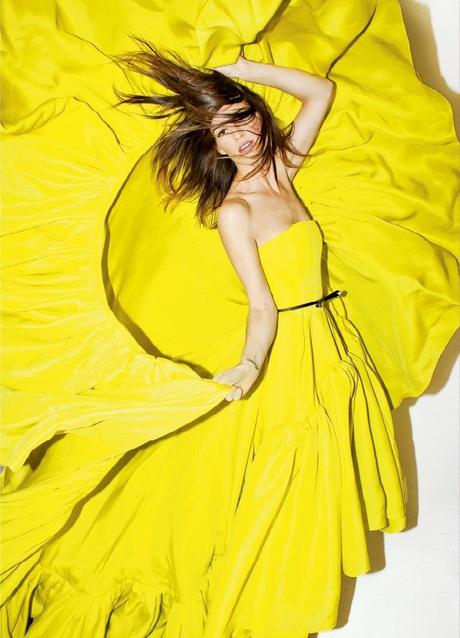 Model turned photographer, fashion blogger and stylist, Hanneli Mustaparta wears Jason Wu Spring 2012 Ready-to-Wear, photographed by Jason Nocito. Sunshine yellow, could there be a happier colour?
This shoot was for Tank magazine and here is what Hanneli had to say about the shoot:
"…this story I did for Tank Magazine … Aya Kanai did the styling and I got to choose some of my outfits. This magnificent dress is by Jason Wu and was incredibly fun to shoot. Jason Nocito was a cool photographer to work with, his way of shooting was very energetic and always moving. I was moving so much that day that I had small bruises all over. Totally worth it!"
What do you think?

Enjoy your weekend. xx