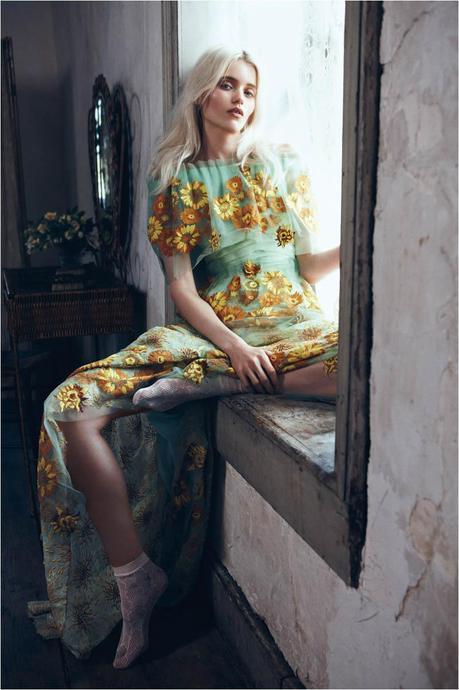 Lovely and ethereal, Abbey Lee Kershaw wears Rodarte floral dress for the May  2012 issue of Vogue China. Photographed by Lachlan Bailey and styled by Clare Richardson, for more of the editorial, click here.
I have been in love with this dress ever since I saw it on the runway at NY Fashion Week, of course which I blogged about immediately!  I am such a fan of Van Gogh and to see his work interpreted into fashion is just my idea of inspired genius. Those Rodarte girls are so clever.
By the way, it has recently been brought to my attention that some of you may not be receiving your subscribed rss feed from this blog. You will have to update your subscription in order to continue to receive I like, I wish, I heart's feed since I moved from Blogger to self-hosted. It seems that technology is not yet able to update this automatically, and I apologize for the inconvenience.
I'm looking forward to disconnecting from the internet this weekend and catching up on some reading – of the hardcover book kind that is

Wishing you a lovely weekend.
Source.