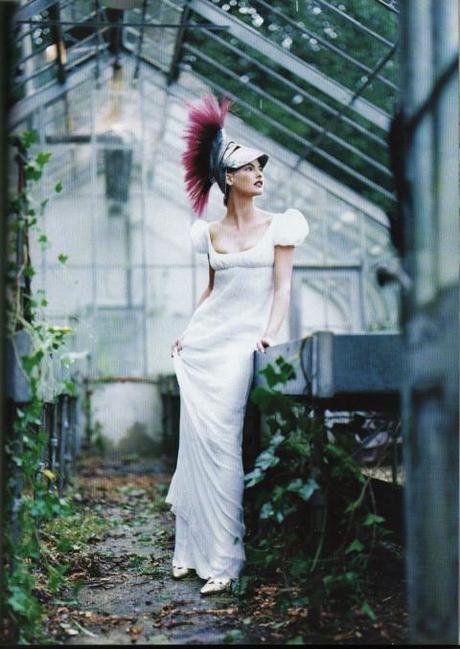 Linda Evangelista wears a John Galliano for Givenchy Haute Couture, hand-pleated, double-layered mousseline dress with Juliet sleeves.  Styled by Grace Coddington and photographed by Steven Meisel for Vogue, December 1996.
I remember seeing this dress in Vogue magazine back in 1996 because I remember many designers taking inspiration from the film Sense & Sensibility which was doing great things at the same time.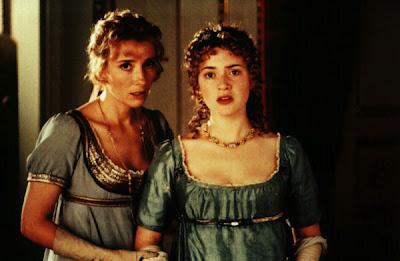 Emma Thompson won an Oscar for her beautifully written screenplay interpreting Jane Austen's novel so well that I think we all wanted to go back in time and live like the Dashwood sisters portrayed by Emma and Kate Winslet. I still can't watch
Sense & Sensibility
without crying a river over the scene when Edward proposes to Elinor. 
We are having an internet-free weekend again this weekend, so I think I will be pulling out my copy of Sense & Sensibility and showing it to my girls.  
I wish you a lovely weekend.
Heidi
Image source via.